Main content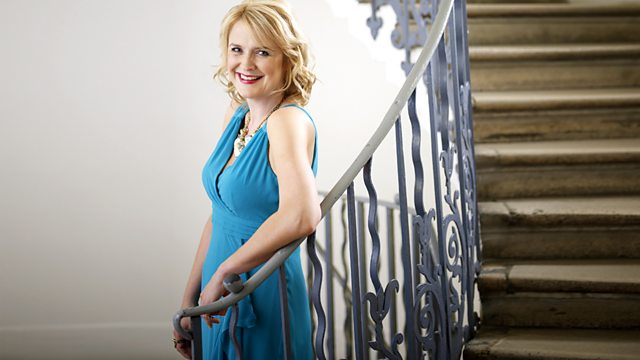 Thursday - Sarah Walker
With Sarah Walker. Rossini: Overture (L'inganno felice). Beethoven: Piano Sonata No 27. Schumann: Cello Concerto in A minor. Butterworth: 2 English Idylls. Joplin: A Real Slow Drag.
Our on-going Beethoven Piano Sonata cycle features one of the shortest and most concentrated of his sonatas - no.27 in E minor, op.90, a work whose two movements were dubbed by the composer as 'the battle between head and heart' and 'a conversation with his beloved'. It's performed today by Richard Goode, one of the leading Beethoven interpreters of his generation.
This week Musical Centenaries & recordings by our Artist of the Week cellist Steven Isserlis.
10.00
Rossini
Overture to L'Inganno Felice
Le Concert des Tuileries
Marc Minkowski (conductor)
Erato 0630-17579-2
10.06
Beethoven Piano Sonata Cycle
Sonata no.27 in E minor, op.90
Richard Goode (piano)
Elektra Nonesuch 7559-79328-2
10.18
Schumann
Cello Concerto in A minor, op.129
Steven Isserlis (cello)
Deutsche Kammerphilharmonie
Christoph Eschenbach (conductor)
RCA 09026 68800 2
10.43
Butterworth
Two English Idylls
Academy of St Martin-in-the-Fields
Neville Marriner (conductor)
London 421 391-2
10.53
Joplin
A Real Slow Drag (Treemonisha)
Carmen Balthrop (Treemonisha)
Cora Johnson (Lucy)
Original Cast Orchestra and Chorus
Gunther Schuller (conductor)
DG 435 709-2
10.58
Granados
El Pelele
Alicia de Larrocha (piano)
Decca 411 958-2
11.04
Schutz
Ride la primavera, SWV 7
The Consort of Musicke:
Anthony Rooley (conductor)
Deutsche Harmonia Mundi 77118
11.08
Gesualdo
Merce grido piangendo
La Venexiana
Claudio Cavina (director)
Glossa GCD 920935
11.12
Stravinsky
Petrushka (original 1911 version)
London Symphony Orchestra
Claudio Abbado (conductor)
DG 400 042-2.