Main content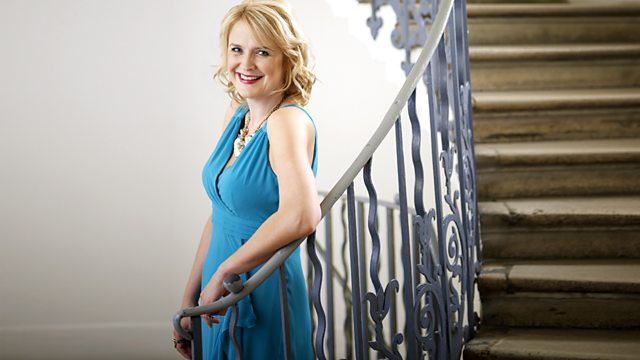 Wednesday - Sarah Walker
With Sarah Walker. Beethoven: Overture (The Ruins of Athens). Vivaldi: Concerto in D minor, Op 3 No 11. Delius: Summer Night on the River. Brahms: Clarinet Trio. Mompou: Paisajes.
A rare chance to hear Frederic Mompou's 'Paisajes' (Landscapes) performed by Steven Hough - our Wednesday Award Winner. The piece comes from a disc that won a string of awards in 1998 (Gramophone Editor's Choice; Gramophone Award Winner; Penguin Guide Rosette; Diapason D'Or).
This week Musical Centenaries & recordings by our Artist of the Week cellist Steven Isserlis.
10.00
Beethoven
Overture, The Ruins of Athens, op.113
Berlin Philharmonic
Herbert von Karajan (conductor)
DG 427 256-2
10.06
Vivaldi
Concerto in D minor, op.3 no.11
Simon Standage, Elizabeth Wilcock (violins)
Japp ter Linden (cello)
English Concert
Trevor Pinnock (conductor)
Archiv 423 0942
10.14
Delius
Summer Night on the River
English Chamber Orchestra
Daniel Barenboim (conductor)
DG 419 748-2
10.21
Brahms
Clarinet Trio, op.114
Michael Collins (clarinet)
Steven Isserlis (cello)
Stephen Hough (piano)
RCA 09026 63504 2
10.48
Wednesday Award Winner
Mompou
Paisajes
Steven Hough (piano)
Hyperion CDA66963
11.00
Stravinsky
Le Roi des Etoiles
New England Conservatory Chorus
Boston Symphony Orchestra
Michael Tilson Thomas (conductor)
DG 435 073-2
11.07
Bach
Toccata in F, BWV 540
Ton Koopman (organ of St Jacobi-Kirche, Hamburg)
Teldec 0630-17369-2
11.16
Beethoven
Symphony no.7, op.92
Bavarian State Orchestra
Carlos Kleiber (conductor)
Orfeo 700051.