Main content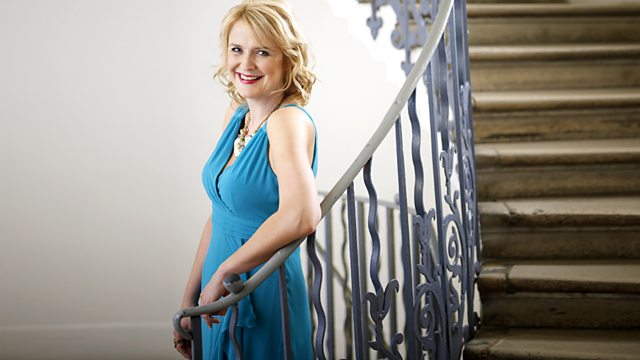 Tuesday - Sarah Walker
With Sarah Walker. Keiser: Overture (Croesus). Beethoven: Piano Sonata No 5. Bach: Suite No 1 in G. Weber: Clarinet Concerto No 1. Handel: Rinaldo (excpt). Sibelius: Symphony No 4.
If you only hear one performance of Sibelius's Symphony No.4, then today's classic recording by veteran Sibelius conductor Colin Davis should be that one! "Sir Colin's Fourth is the finest and most powerful reading of the work to have emerged since the days of Karajan... Davis takes us completely inside it - we become part of it and feel we inhabit it." (Gramophone review of recording, Jan 1977)
The Fourth is the most radical of Sibelius's seven symphonies, written on the eve of World War 1.
This week Musical Centenaries & recordings by our Artist of the Week cellist Steven Isserlis.
10.00
Keiser
Overture to Croesus
Akademie fur Alte Musik Berlin
Rene Jacobs (conductor)
Harmonia Mundi HM 901714.16
10.05
Beethoven Piano Sonata Cycle
Sonata No.5 in C minor, op.10 no.1
Bernard Roberts (piano)
Nimbus NI 5054
10.25
Bach
Suite no.1 in G major, BWV 1007
Steven Isserlis (cello)
Hyperion CDA67541
10.42
Weber
Clarinet Concerto no.1 in F minor, op.73
Fabio di Casola (clarinet)
Russische Kammerphilharmonie St Petersburg
Juri Gilbo (conductor)
Sony 88697 37632 2
11.03
Handel
Lascia ch'io pianga (Rinaldo)
Cecilia Bartoli (soprano)
Academy of Ancient Music
Christopher Hogwood (conductor)
Decca 467 087-2
11.07
Sibelius
Symphony no.4, op.63
London Symphony Orchestra
Colin Davis (conductor)
RCA 82876-55706-2.