Main content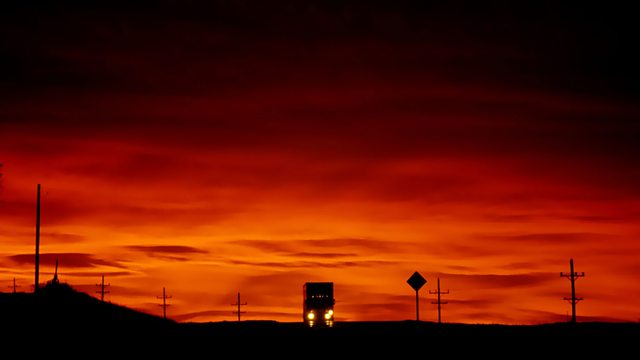 04/04/2011
Susan Sharpe presents music, including Puccini's Messa di Gloria, plus Brahms, Haydn, Schubert, Elgar, Kilar, Brumby, Dvorak, Debussy, Brahms, Butterworth, Grainger and Saint Saens.
Susan Sharpe's Selection includes Puccini's Messa di Gloria
1:01 AM
Puccini, Giacomo (1858-1924)
Messa di Gloria
Boyko Tsvetanov (tenor), Alexander Krunev (baritone), Dimitar Stanchev (bass), Bulgarian National Radio Mixed Choir, Bulgarian National Radio Symphony Orchestra, Milen Nachev (conductor)
1:45 AM
Ferrabosco, Alfonso (c1578-1628)
Pavan and Fantasie
Nigel North (lute)
1:52 AM
Brahms, Johannes (1833-1897)
Trio for violin, viola and piano (Op.40) in E flat major
Baiba Skride (violin), Linda Skride (viola), Lauma Skride (piano)
2:22 AM
Scarlatti, Domenico (1685-1757)
Sonata in B minor (Kk.87)
Andreas Staier (harpsichord)
2:29 AM
Haydn, Joseph (1732-1809)
Symphony No.100 (H.1.100) in G major, 'Military'
New Zealand Symphony Orchestra, Mark Taddei (conductor)
2:53 AM
Strauss, Richard (1864-1949)
Die Göttin im Putzzimmer
Danish National Radio Choir, Stefan Parkman (conductor)
3:01 AM
Schubert, Franz (1797-1828)
Fantasy for piano (D.760) in C major 'Wandererfantasie'
Alfred Brendel (piano)
3:22 AM
Elgar, Edward [1857-1934]
In the south (Alassio) - overture (Op.50)
BBC Symphony Orchestra, Jiří Bělohlávek (conductor)
3:44 AM
Vivaldi, Antonio (1678-1741)
Concerto IX in D major for solo violin, strings and continuo (RV.230), from 'L'Estro Armonico' (Op.3)
Paul Wright (violin), Australian Brandenburg Orchestra, Paul Dyer (conductor)
3:51 AM
Kilar, Wojciech (b. 1932)
Piano Concerto
Peter Jablonski (piano), Polish Radio Symphony Orchestra, Wojciech Rajski (conductor)
4:17 AM
Gershwin, George (1898-1937)
Lullaby - for string quartet
New Stenhammar String Quartet
4:26 AM
Delius, Frederick (1862-1934)
Irmelin: prelude
Symphony Nova Scotia, Georg Tintner (conductor)
4:31 AM
Brumby, Colin (b. 1933)
Festival Overture on Australian themes
West Australian Symphony Orchestra, Richard Mills (conductor)
4:41 AM
Dvořák, Antonín (1841-1904)
Romance (Op.11) in F minor vers. for violin and piano
Mincho Minchev (violin), Violinia Stoyanova (piano)
4:53 AM
Goldmark, Károly (1830-1915)
Scherzo for orchestra in E minor (Op.19)
Hungarian Radio Orchestra, Adam Medveczky (conductor)
5:01 AM
Groneman, Albertus (1710-1778)
Concerto in G major for solo flute, two flutes, viola & basso continuo
Jed Wentz (solo flute), Marion Moonen, Cordula Breuer (flutes), Musica ad Rhenum
5:09 AM
Bartók, Béla (1881-1945)
Andante in A major for violin and piano (1902)
Tamás Major (violin), György Oravecz (piano)
5:13 AM
Shostakovich, Dmitry (1906-1975)
Festive Overture (Op.96)
Edmonton Symphony Orchestra, Uri Mayer (conductor)
5:20 AM
Debussy, Claude (1862-1918)
Golliwog's Cake-walk from Children's Corner Suite (1906-8)
Donna Coleman (piano)
5:23 AM
Darzins (1875-1910)
Melancholy waltz for orchestra
Latvian National Symphony Orchestra, Leonids Vigners (conductor)
5:31 AM
Brahms, Johannes (1833-1897)
6 Quartets for chorus and piano (Op.112)
Danish National Radio Choir, Bengt Forsberg (piano), Stefan Parkman (conductor)
5:42 AM
Butterworth, Arthur (b. 1923)
Romanza for horn and strings (1954)
Martin Hackleman (horn), CBC Vancouver Orchestra, Mario Bernardi (conductor)
5:52 AM
Grainger, Percy (1882-1961)
Hill-Song No.1
Melbourne Symphony Orchestra, Geoffrey Simon (conductor)
6:06 AM
Bach, Johann Sebastian (1685-1750)
Toccata for keyboard in D major (BWV.912)
Leif Ove Andsnes (piano)
6:18 AM
Haydn, Joseph (1732-1809)
Quartet for strings no.50 (Op.64 No.3) (Hob.III:67) in B flat major
Talisker Quartet
6:38 AM
Saint-Saëns, Camille (1835-1921)
Concerto for cello and orchestra No.1 in A minor (Op.33)
Shauna Rolston (cello), Calgary Philharmonic Orchestra, Mario Bernardi (conductor).