Main content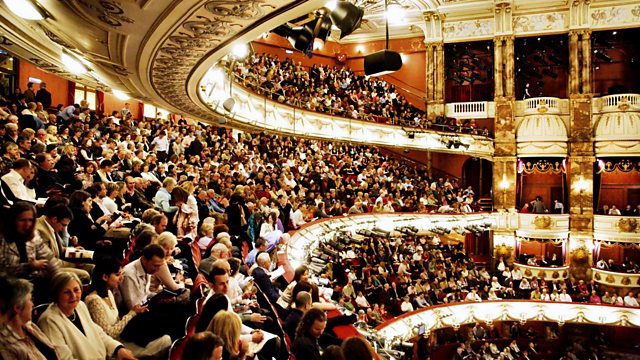 Turnage's Anna Nicole
From the Royal Opera House, Covent Garden, Suzy Klein presents the world premiere of Anna Nicole, based on the life of model Anna Nicole Smith. Starring Eva Maria Westbroek.
Mark Anthony Turnage's Anna Nicole
From the Royal Opera House, Covent Garden
Presented by Suzy Klein
Written in partnership with librettist Richard Thomas, the creator of Jerry Springer: the Opera, Turnage's critically acclaimed new opera takes a close look at the life of Anna Nicole Smith, the Playboy bunny who married an octogenarian billionaire, only to discover that "there's no such thing as a free ranch".
Anna Nicole ..... Eva-Maria Westbroek (Soprano)
Old Man Marshall ..... Alan Oke (Tenor)
The Lawyer Stern ..... Gerald Finley (Bass)
Virgie ..... Susan Bickley (Mezzo soprano)
Cousin Shelley ..... LorÃ(c) Lixenberg (Mezzo soprano)
Larry King ..... Peter Hoare (Tenor)
Aunt Kay ..... Rebecca de Pont Davies (Soprano)
Blossom ..... Allison Cook (Mezzo soprano)
Doctor ..... Andrew Rees (Baritone)
Billy ..... Grant Doyle (Baritone)
Daddy Hogan ..... Jeremy White (Bass)
John Parricelli (Guitarist)
John Paul Jones (Bass Guitarist)
Peter Erskine (Drummer)
Orchestra and Chorus of the Royal Opera House,
Conductor ..... Antonio Pappano.