Main content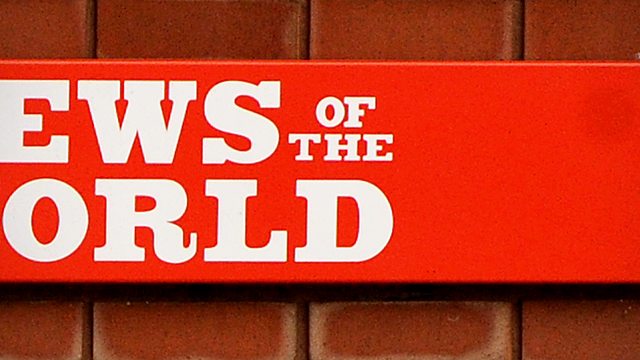 06/04/2011
Journalists at the British Press Awards on phone hacking at the News of the World; Katie Price's response to C4's broadcast of Frankie Boyle's joke about her son; Sir Michael Lyons.
At last night's British Press Awards, the News of the World and the Guardian were both up for Scoop of the Year - the Guardian, for its stories about phone hacking at the News of the World. It came on the day when two News of the World journalists were arrested as part of the Met Police inquiry into phone hacking. Steve Hewlett went along to the awards discuss the developments with some of the award nominees and with Bob Satchwell of the Society of Editors, which runs the awards.
This week Ofcom published its finding on Frankie Boyle's joke about Katie Price's son Harvey, broadcast last year on his Channel 4 show Tramadol Nights. Ofcom found that Channel 4 had made an "erroneous decision on a matter of editorial judgement" but that there was no failure in its compliance process and imposed no sanction. Katie Price's lawyer, Mark Bateman, explains why she is still calling for an apology.
And Sir Michael Lyons, chairman of the BBC Trust, looks at the challenges facing the BBC in his final few weeks in office, ahead of the appointment of his replacement Lord Patten.
Become a TV mogul and get rich
A celebration of Steve Hewlett, presenter of The Media Show