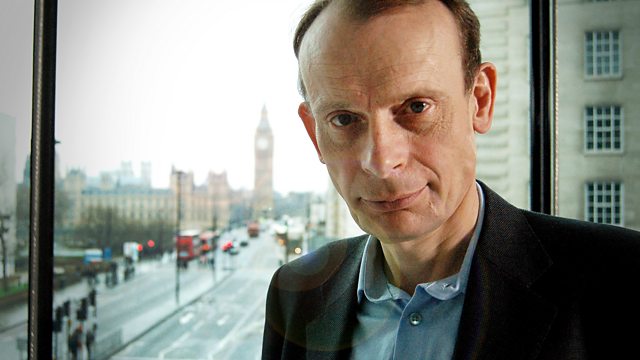 This is Britain with Andrew Marr
Andrew Marr looks at life in Britain at the time of the 2011 Census, revealing unexpected trends and facts about a country we only think we know.
The Census has been asking us to reveal intimate details of our lives once a decade for over two hundred years. In this programme, Andrew Marr gets inside the creases and folds of past Census records to see how life in Britain has changed and to offer a sneak preview of what the 2011 Census might tell us.
We explore the fierce debate around immigration and identity, running the numbers to see who we are, where we come from and what we believe. We look at shifts in attitudes to relationships, asking why so few of us are getting married and why Blackpool is the divorce capital of Britain.
We compare town and country, and where you're more likely to be a victim of gun crime - it's not where you think. We find out how the 1911 Census helped define Britain's class system, ask why the upper class now appears to have melted away and imagine what would happen to the country if London didn't exist.
Finally, we compare the shocking story of life expectancy in Glasgow with a party for a group of centenarians in Hull, a club one in five of us is predicted to join in the future.
Credits
| Role | Contributor |
| --- | --- |
| Presenter | Andrew Marr |
| Participant | Danny Dorling |
| Director | Robert Murphy |
| Producer | Robert Murphy |
| Executive Producer | Michael Poole |