Main content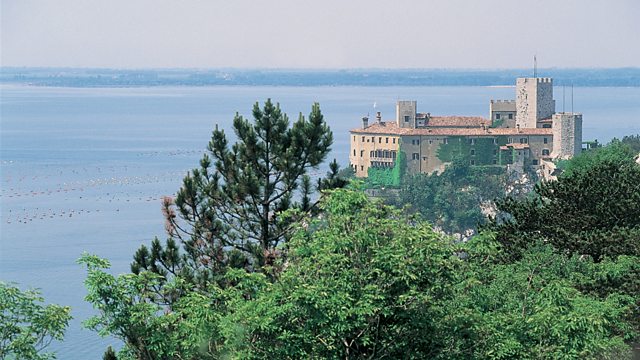 Among the Ranks of the Angels - Rainer Maria Rilke
Martyn Crucefix, who has translated Rainer Maria Rilke's Duino Elegies, explores their attraction for our finest poets.
Since Stephen Spender in the 1930s our finest poets have made versions of Rilke's poems. Martyn Crucefix, who has translated the 'Duino Elegies,' explores their attraction.
Rilke never visited Britain and disliked the English language. He thought far more of Dante than Shakespeare. But his best known work, the 'Duino Elegies', completed in the same year as The Wasteland, has had the greatest impact on English readers and writers of any modern European poem. Martyn Crucefix's translation was published in 2006, as was Don Paterson's 'Orpheus: A Version of Rilke', hailed as Paterson's best book of poetry. Seamus Heaney has translated his sonnets and Jo Shapcott the poems he wrote in French towards the end of his life. She says "Rilke's poems fascinate because they demand you pour yourself into them. The act of reading them is more like writing...or prayer."
Rilke fascinates readers, too. You might be hard-pressed to find Thomas Mann in a bookshop these days, but if there is a poetry section Rilke will be there.
In this feature Martyn Crucefix talks to writers including Don Paterson; Jo Shapcott; Rowan Willams, the Archbishop of Canterbury, who has also translated some of Rilke's poems; Philip Pullman, who also admires him greatly, and Karen Leeder, Professor of German at Oxford University.
Crucefix unpacks Rilke, revealing what makes him so engaging: his idea that a poem is an object in itself, that the poet's role is to sing, to praise. But Rilke is a poet without God. Existence is the wonder, not death the disaster. The poets explore Rilke's ideas of the role of the imagination and inspiration, and how he renders the subtlest of experiences in language of great beauty.
Producer: Julian May.