Main content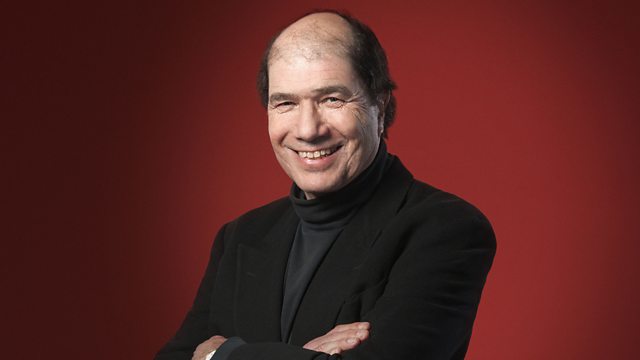 Nicole Krauss
Michael Berkeley talks to American author Nicole Krauss. Her musical choices includes Glenn Gould playing Bach, plus Mahler, Bill Evans, Ry Cooder and Joanna Newsom.
Nicole Krauss is one of America's most distinguished young authors. Her fiction has been published in The New Yorker, Harper's and Esquire, and her three novels to date - Man Walks into a Room (2002), The History of Love (2005), and Great House (2010) - have been translated into over 35 languages. Before she published her first novel, she was known as a poet, having studied English in the 1990s at Stanford University, where her mentor was Joseph Brodsky. In 1996-7 she undertook a masters degree in art history at Oxford University and the Courtauld Institute in London. Her second novel, The History of Love, became an international bestseller and won many awards.
Nicole Krauss talks revealingly to Michael Berkeley about the influence of music on her work. She has always been fascinated by Glenn Gould, and her first choice is the 1955 recording of Gould playing part of Bach's Goldberg V ariations. She is particularly interested in endings, and has chosen the final moments of Mahler's Ninth Symphony, conducted by Leonard Bernstein. Her choices also include Peace Piece by Bill Evans, which arose from an arrangement Evans was working on of a Bernstein song. She refers to the third movement (Molto adagio) of Beethoven's Op.132 String Quartet in her latest book, Great House, and reads the appropriate passage. her final two choices are Ry Cooder's Houston in Two Seconds from the soundtrack of Wim Wenders' film Paris, Texas, which she saw at the age of 19, and which influenced the story of her first novel, Man Walks into a Room; and a song by the singer and harpist Joanna Newsom, whose music and lyrics both appeal to her for their baroque strangeness.
11 things we learned from Harry Enfield's Private Passions
Archive Unlocked: Two Decades of Private Passions