Main content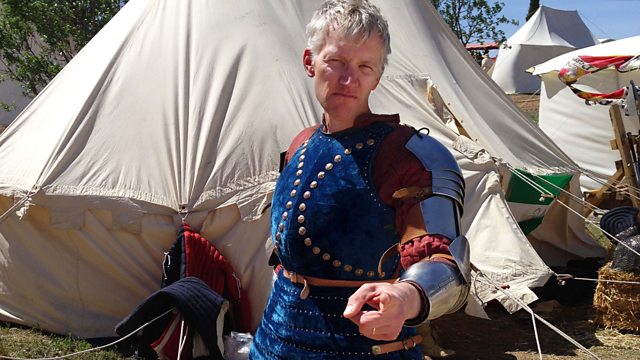 29/03/2011
A community experiment in North Wales sheds light on how Iron Age people communicated and we commemorate a forgotten pioneer of early cinema and Britain's bloodiest battle.
Tom Holland and the team explore recent historical research and follow up listener's questions and comments.
In this episode we visit the Cheshire/North Wales borders to hear how Iron Age people might have communicated with one another.
Fiona Watson is on the banks of the Forth in Edinburgh learning about a sixteenth century Scottish warship that was never used by them in anger but changed the face of naval strategy.
Tom Holland hears about the life - and death - of a forgotten pioneer of early cinema Louis Le Prince.
Finally, in Yorkshire, we find out how the local community are adding to the history of Britain's bloodiest battle in 1461 and protecting the site of it at Towton near York.
Producer: Nick Patrick
A Pier Production for BBC Radio 4.
Last on
Broadcast