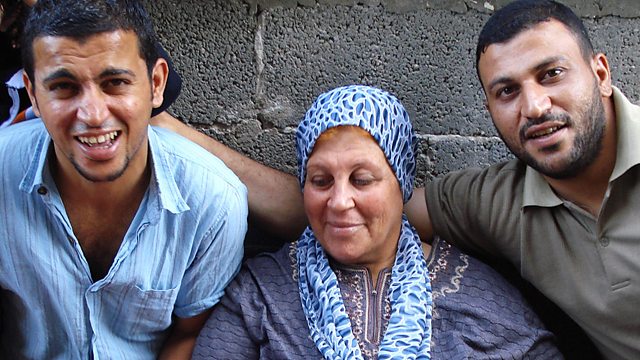 Mothers and Sons
For Mother's Day, an exploration of the special bond between mother and son, stories sent in by listeners to Woman's Hour. Ben was close to his family, had a place in medical school and was on course to fulfill his parents' aspirations - when he suddenly announced he was getting married. He was 19. His parents lost him for ten years. But when he reached crisis point he decided to go home - he had nowhere else to go. "It was dark and there was a light in the porch. Mum held me, and I cried for a very long time."
Beverley, a single parent, used to take her young son Benjamin everywhere with her, even parachuting. But he started smoking cannabis, taking ecstasy, and dropped out of university to organize raves. The drugs affected his mental health and he tried to kill his mother. "I believed she'd been cruel to me when I was young. I developed a fantasy that led me to making a gun. That's when things became dangerous. I made the gun and my uncle said, 'What's that for?' and I said, 'It's to shoot your sister.'" She called the police; he was sentenced to four years in prison. But then came the day when, from his secure mental unit, Benjamin decided to call his mother.
In the third story we hear from Ahmed who does not know whether the woman who brought him up is in fact his biological mother. When he was 17, his parents told him that there might have been a terrible mix-up in the hospital after he was born. He believes that he might in fact belong to another family. He has chosen not to take the DNA test and find out. But the lingering doubts remain. Is he really his mother's son? And what does it mean, in the end, to be a good son, and a good mother?
Producers: Elizabeth Burke and Kim Normanton
A Loftus Audio production for BBC Radio 4.