Main content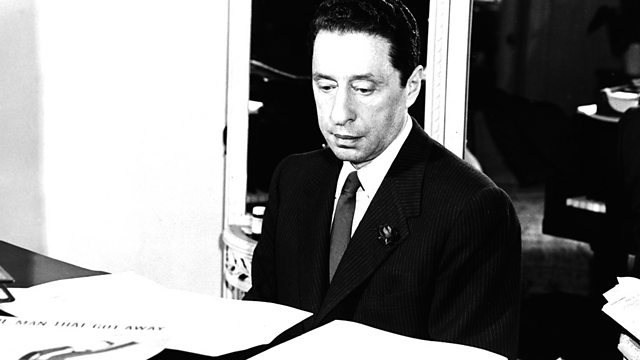 Barry Manilow continues to celebrate famous composers of the Great American Songbook. He looks at Harold Arlen, composer of Oscar-winning song Over the Rainbow.
Barry Manilow looks at the lives and works of ten famous composers of the Great American Songbook. He explores their genius through rare recordings and de-constructs their songs at his piano.
Recorded at Barry's home in America, the series gives a songwriter's insight into the art and craft of songwriting. It covers over sixty years of composition examining the work of George Gershwin, Irving Berlin, Harold Arlen, Frank Loesser, Leonard Bernstein, Jule Styne, Rodgers and Hart, Rodgers and Hammerstein, Jerry Herman and Kander and Ebb. Among the rare recordings are songs by Frank Sinatra and Judy Garland, and a never before heard Barry Manilow recording, made when he was three years old.
This week he celebrates Harold Arlen, composer of the Oscar-winning song Over The Rainbow, who was born Hyman Arluck in Buffalo, New York, back in 1905.
Harold sang in the synagogue where his father was cantor, from the age of seven, and formed his first group (the Snappy Trio) whilst still in his teens. After moving to New York City in 1925, Arlen achieved fame by writing songs for various reviews and for the shows at Harlem's Cotton Club. Many of his songs, including Stormy Weather, became jazz standards whilst songs like That Old Black Magic also had their roots in jazz.
During a long, and successful career, Harold wrote over 400 songs and collaborated with the likes of Ted Koehler, Johnny Mercer, Ira Gershwin and Yip Harburg.