Main content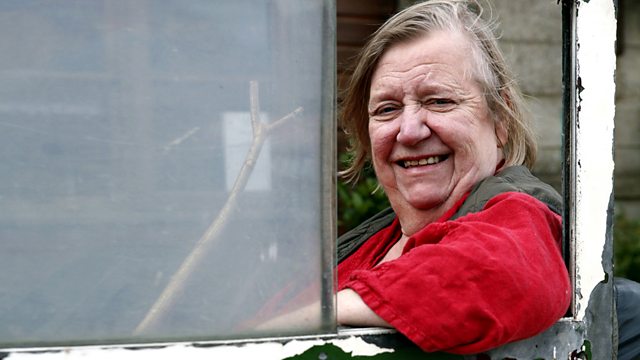 Gregg Wallace on Potatoes and Clarissa Dickson Wright on Pork
Well-known chefs popularise traditional British produce. Gregg Wallace makes a case for the revival of the spud and Clarissa Dickson Wright shares pork recipes.
Some of the best Great British produce is under threat and this exciting series is a call to action as ten of the BBC's best-loved chefs and cooks help to bring our traditional produce back from the brink. We've got the rarest, tastiest and most culturally important ingredients right here under our noses, but they are in danger of being lost forever if we don't rally behind them.
Each episode of The Great British Food Revival takes two passionate presenters on a gastronomic journey to discover, cook with and reinvigorate our great heritage foods. Each show is a campaign by the hosts to raise awareness, get people cooking with, talking about and enjoying these great British ingredients.
In this episode, greengrocer cum MasterChef host Gregg Wallace makes a case for the revival of the humble spud. All too often replaced by rice or pasta on our plates, tasty tatties need more respect in Gregg's opinion. He tracks down some heritage varieties that are full of flavour, and whistles up three fabulous dishes including a definitive shepherd's pie and his own favourite, dauphinoise potatoes.
Pinning her flag to the mast of rare breed pork is Clarissa Dickson Wright. Never one to mince her words, Clarissa believes that government meddling in the 1950s has left us with flavourless commercial pigs, with none of the character of our native breeds. She meets some of the hardworking farmers battling to preserve our rare breed porkers and lets us in on some of her cooking secrets, including how to get perfect crackling on your Sunday roast.
Credits
| Role | Contributor |
| --- | --- |
| Series Producer | Philip J Smith |
| Executive Producer | Bridget Boseley |
| Participant | Gregg Wallace |
| Participant | Clarissa Dickson Wright |