Main content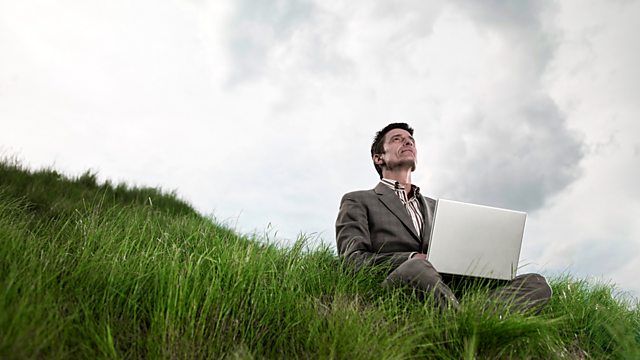 Writer Ken Hollings explores the implications of the latest information networks, such as 'cloud computing'.
Writer Ken Hollings unlocks the history and revolutionary power of our modern information networks.
Today the business and academic communities embrace the 'networks' with the same fervor they once showed the electronic media of the 1960s. Thanks to the internet they have the basic model for 'crowd sourcing', 'data farming' and other forms of research. Online communities of 'netizens' continue to multiply and flourish, offering new perspectives on consumption, relationships, political participation and mass communication. The networks today seem ubiquitous and omnipotent: but do they represent a cultural revolution or a total regime change? And what do we understand of their history or their power? Who and what, finally, do the networks connect us to?
5 'Heads in the Clouds'
In his final essay, Ken Hollings looks at the implications of the latest information networks.
From the earliest centralized networks, when all roads led to and from Rome, to the decentralized networks of the European Enlightenment all the way through the distributed networks of the nuclear age, our paths have never stayed the same for very long. The networks might soon be replaced by 'cloud computing', a method of data storage which will allow you to access data from any terminal, anywhere, at any time. The meteorological metaphor seems appropriate: as data becomes another constantly-shifting element in our global environment. But doesn't being anywhere also mean being nowhere?
More episodes
Next
You are at the last episode