Main content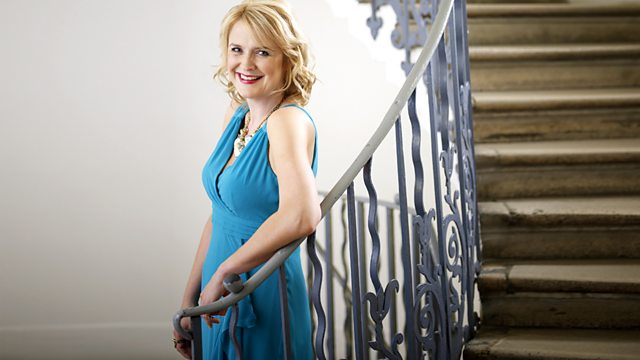 Thursday - Sarah Walker
With Sarah Walker. Handel: Suite in D (Water Piece). La Stravaganza Koln/Andrew Manze. Adam: Giselle (excerpt). Tchaikovsky: Violin Concerto in D. Biber: Balleti a 6 (excerpt).
Classical Collection with Sarah Walker. This week - music for the trumpet and recordings by the violinist Kyung-Wha Chung. Today's highlights include Arnold's Trumpet Concerto featuring soloist John Wallace and Tchaikovsky's Violin Concerto in D major performed by Kyung-Wha Chung, and our Beethoven Piano Sonata cycle continues with the Hammerklavier Sonata performed by Emil Gilels
10.00
Handel
Suite in D major 'Water Piece'
La Stravaganza Koln
Andrew Manze (conductor)
DENON CO-78933
10.10
Adam
Giselle - Act I excerpt (from No.7 Marche des vignerons to Pas de deux des jeux paysans)
Orchestra of the Royal Opera House Covent Garden
Richard Bonynge (conductor)
DECCA 4521852
10.22
Tchaikovsky
Violin Concerto in D
Kyung-Wha Chung (violin)
Montreal Symphony Orchestra
Charles Dutoit (conductor)
DECCA 4214492
10.57
Biber
Balleti a 6 (excerpt)
Clemencic Consort
Rene Clemencic (conductor)
OEHMS CLASSICS OC515
11.02
Arnold
Trumpet Concerto Op.125
John Wallace (trumpet)
Bournemouth Sinfonietta
Norman del Mar (conductor)
EMI 3704632
11.10
Beethoven
Piano Sonata No.29 Op.106 'Hammerklavier'
Emil Gilels (piano)
DG 4636392.