Main content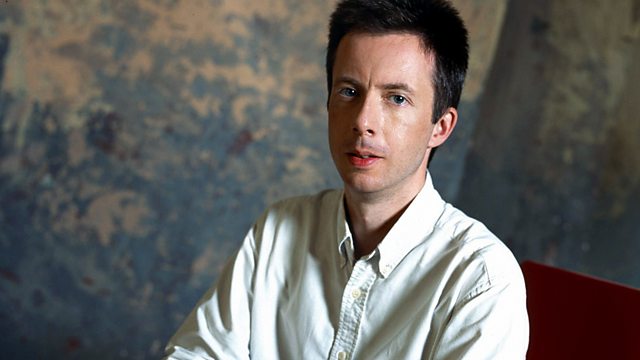 23/03/2011
John Shea presents a performance of Mozart's Requiem from Orebro in Sweden.
John Shea presents a performance of Mozart's Requiem from Orebro in Sweden
1:01 AM
Mozart, Wolfgang Amadeus (1756-1791)
Requiem (K.626) in D minor;
Ditte Anderson (soprano), Katarina Karnéus (contralto), Jonas Degerfeldt (tenor), Havard Stensvold (bass), Swedish Radio Chorus, Swedish Chamber Orchestra, Lawrence Renes (conductor)
1:50 AM
Schumann, Robert (1810-1856)
Piano Trio No.1 in D minor (Op.63)
Kungsbacka Trio
2:22 AM
Chadwick, George Whitefield (1854-1931)
Symphony No.2 in B flat major (Op.21) (1886)
Albany Symphony Orchestra, Julius Hegyi (conductor)
3:01 AM
Franck, César (1822-1890)
Sonata in A major (M.8)
Janine Jansen (violin), Kathryn Stott (piano)
3:28 AM
Mendelssohn, Felix (1809-1847)
Symphony No.4 in A major (Op.90)
Bergen Philharmonic Orchestra, Heinz Wallberg (conductor)
3:57 AM
Parac, Frano (b. 1948)
Scherzo for Winds
Zagreb Wind Quintet
4:05 AM
Chopin, Frédéric (1810-1849)
Ballade No.4 in F minor (Op.52)
Seung-Hee Hyun (female) (piano)
4:17 AM
Hotteterre, Jean [père] (1610-1682) edited by François Lazarevitch
La Noce Champêtre ou l'Himen Pastoral -- from Pièces pour la Muzette, Paris 1722
Ensemble 1700 Dorothee Oberlinger (director)
4:29 AM
Schubert, Franz (1797-1828), orchestrated. Anton Webern (1883-1945)
6 Deutsche for piano (D.820)
Luxembourg Philharmonic Orchestra, Justin Brown (conductor)
4:38 AM
Cavalli, Francesco (1602-1676)
Dixit Dominus à 8
Balthasar-Neumann-Chor, Balthasar-Neumann-Ensemble, Thomas Hengelbrock (conductor)
4:50 AM
Telemann, Georg Philipp (1681-1767)
Concerto for 3 oboes and orchestra in B flat major
Peter Westermann, Michael Niesemann, Piet Dhont (oboes), Musica Antiqua Koln, Reinhard Goebel (director)
5:01 AM
Vivaldi, Antonio (1678-1741)
Concerto da Camera in C major (RV.88)
Camerata Köln
5:09 AM
Grieg, Edvard (1843-1907)
3 Pieces from Slåtter (Op.72)
Haavard Gimse (piano)
5:17 AM
Brahms, Johannes [1833-1897]
Gesang der Parzen (Song of the Fates) for chorus and orchestra (Op.89)
Oslo Philharmonic Orchestra and Choir, Rafael Frühbeck de Burgos (conductor)
5:26 AM
Schubert, Franz (1797-1828)
Quartet for strings in C minor (D.103) 'Satz'
Tilev String Quartet
5:37 AM
Tailleferre, Germaine (1892-1983)
Sonata for harp
Godelieve Schrama (harp)
5:47 AM
Mozart, Wolfgang Amadeus (1756-1791)
Flute Quartet in G K.285a
Joanna G'froerer (flute), Martin Beaver (violin), Pinchas Zukerman (viola), Amanda Forsyth (cello)
5:58 AM
Auletta, Domenico (1723-1753)
Concerto for Harpsichord in C
Enrico Baiano (harpsichord), Cappella della Pietà de'Turchini, Antonio Florio (conductor)
6:17 AM
Paganini, Nicolò (1782-1840)
Concerto for violin and orchestra No.1 in D major (Op.6)
Jaap van Zweden (violin), Netherlands Radio Symphony Orchestra, Kenneth Montgomery (conductor)
6:44 AM
Wirén, Dag (1905-1986)
Serenade for Strings (Op.11)
Swedish Radio Symphony Orchestra, Niklas Willén (conductor).