Main content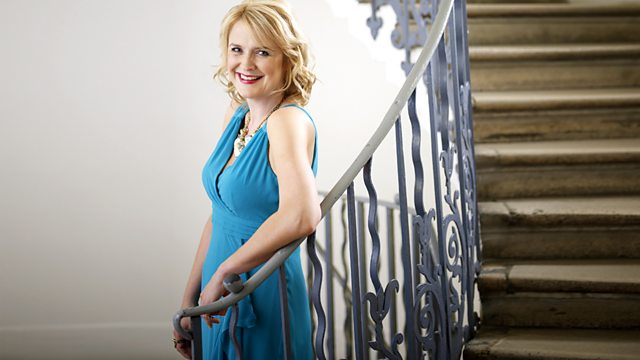 22/03/2011
With Sarah Walker. Vivaldi: Concerto in C, RV537. Beethoven: Piano Sonata in E flat. Mozart: Symphony No 31. Copland: Quiet City. Debussy: Suite Bergamasque. Plus Sibelius and Bach.
Classical Collection with Sarah Walker. This week - music for the trumpet and recordings by the violinist Kyung-Wha Chung. Today's highlights include Copland's Quiet City featuring trumpeter Raymond Mase, Mozart's Paris Symphony, Sibelius's Violin Concerto performed by Kyung-Wha Chung and the next instalment of our Beethoven piano sonata cycle, No 1 in E flat performed by Jorg Demus.
10.00
Vivaldi
Concerto in C for 2 trumpets, RV 537
Maurice Andre (trumpets)
Maurits Sillem (harpsichord continuo)
English Chamber Orchestra
Charles Mackerras (conductor)
DG 4159802
10.11
Beethoven
Piano Sonata in E flat WoO 47
Jorg Demus (piano)
DG 4537332
10.22
Mozart
Symphony No.31 in D 'Paris'
London Mozart Players
Jane Glover (conductor)
ASV CDDCA647
10.41
Copland
Quiet City
Raymond Mase (trumpet)
Stephen Taylor (cor anglais)
Orpheus Chamber Orchestra
DG 4273352
10.51
Debussy
Suite Bergamasque
Zoltan Kocsis (piano)
PHILIPS 4121182
11.09
Sibelius
Violin Concerto in D minor
Kyung-Wha Chung (violin)
London Symphony Orchestra
Andre Previn (conductor)
DECCA 4214492
11.40
Poulenc
Francaise and Caprice
Eric Parkin (piano)
CHANDOS CHAN 9636
11.47
Bach
Brandenburg Concerto No.2, BWV 1047
Concerto Italiano
Rinaldo Alessandrini (conductor)
NAIVE 30412.