Main content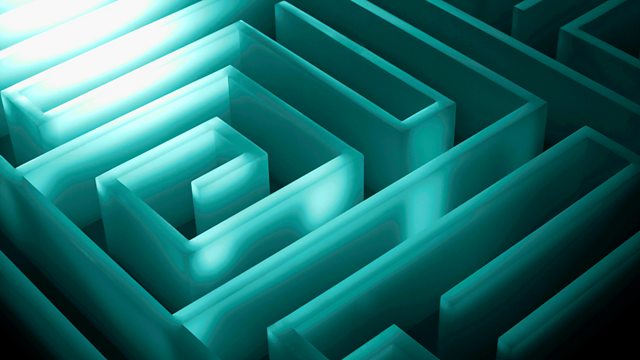 Welcome to the Labyrinth.
Writer Ken Hollings unlocks the history, power and revolutionary change of the new information networks. Are they a revolution or a regime change?
Today the business and academic communities embrace the 'networks' with the same fervor they once showed the electronic media of the 1960s. Thanks to the internet they have the basic model for 'crowd sourcing', 'data farming' and other forms of research. Online communities of 'netizens' continue to multiply and flourish, offering new perspectives on consumption, relationships, political participation and mass communication. The networks today seem ubiquitous and omnipotent: but do they represent a cultural revolution or a total regime change? And what do we understand of their history or their power? Who and what, finally, do the networks connect us to?
1: Welcome To The Labyrinth. 'We set great store by the welcome we receive - we have usually travelled a great distance to get there.' Perhaps the hardest labyrinth to get out of is the one you don't even realize you are in?
More episodes
Previous
You are at the first episode