Main content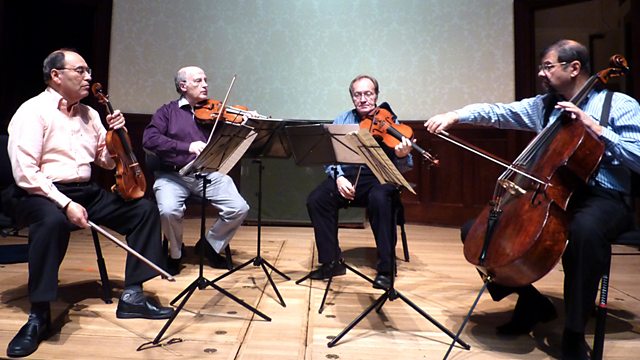 Kopelman Quartet
Fiona Talkington presents the Kopelman Quartet in a recital given at Wigmore Hall, London. Shostakovich: String Quartet No 4 in D. Brahms: String Quartet No 2 in A minor.
Today's Lunchtime Concert features the Kopelman Quartet playing quartets by Shostakovich and Brahms. The Quartet members graduated from the Moscow Conservatoire during its Golden Age in the 1970s when the teachers included composers such as Dmitri Shostakovich. They'll perform his 4th Quartet, alongside Brahms' second quartet.
Presented by Fiona Talkington
Shostakovich: String Quartet no. 4 (Op.83) in D major
Brahms: String Quartet no. 2 (Op.51'2) in A minor
Kopelman Quartet.