Main content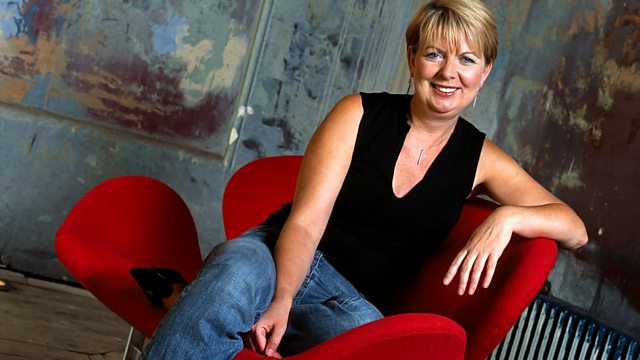 Mendelssohn, Gibbons, Leoncavallo
Fiona Talkington presents a selection of Radio 3 listeners' requests, including works by Mendelssohn, Gibbons, Leoncavallo, Beethoven and Dvorak, plus music from Mercedes Sosa.
Two very different sea-inspired works in this week's request show - from the familiar strains of Mendelssohn's "Hebrides" Overture in a classic performance by the Hallé, to a sultry Argentinian lament, sung by the legendary Latin vocalist Mercedes Sosa. Between the two, Fiona Talkington introduces works by Gibbons, Leoncavallo, Beethoven and Vainberg...plus a rare arrangement by Dvorak of Stephen Foster's "Old Folks At Home", perhaps better known as "Way Down Upon The Swannee River".
This week's guest requester is poet and writer Owen Sheers, whose choice is the most successful solo jazz recording of all time...Keith Jarrett's "Cologne concert".
Stephen Foster - "The Old Folks At Home" ("Swannee River") arr. Dvorak
Arthur Woodley (bass-baritone)
The Collegiate Chorale, Harmonie Ensemble New York / Steven Richman
MUSIC + ARTS PROGRAM OF AMERICA CD926, Track 11
Beethoven - Piano Trio, Op.97 "Archduke" (excerpt)
III. Andante Cantabile
Vladimir Ashkenazy (piano), Itzhak Perlman (violin), Lynn Harrell (cello)
EMI CDS7474558 - Disc 4, Track 3
Leoncavallo - Pagliacci: Act I, Scene 3
José Cura (Canio / Pagliacci), Barbara Frittoli (Nedda / Colombina)
Royal Concertgebouw Orchestra / Riccardo Chailly
DECCA 4670862 - Tracks 9-12
Fiona's Request:
Edward White - Puffin' Billy
New London Orchestra / Ronald Corp
HYPERION CDA66868 - Track 11
Guest Request - Owen Sheers
Keith Jarrett - The Köln Concert
Part 1
Keith Jarrett (piano)
ECM81100672 - Track 1
Mendelssohn - Hebrides Overture
Halle Orchestra / Sir John Barbirolli (recorded in 1957)
EMI CDM7641382 - Track 5
Orlando Gibbons - Pavan & Galliard a 6
Concordia, directed by Mark Levy
From the disc "Goe From My Window"
METRONOME METCD1039 - Tracks 7-8
Mieczyslaw Vainberg - Cello Concerto
Mstislav Rostropovich (cello)
USSR State Symphony Orchestra / Gennady Rozhdestvensky
EMI CZS5720162 - Disc Tracks 5-6
(recorded live at the Great Hall, Moscow Conservatory, Christmas Day 1964)
Ariel Raminez - "Alfonsina y el Mar"
Mercedes Sosa (vocals)
From the disc "30 Años"
POLYGRAM 518789 - Track 8.