Main content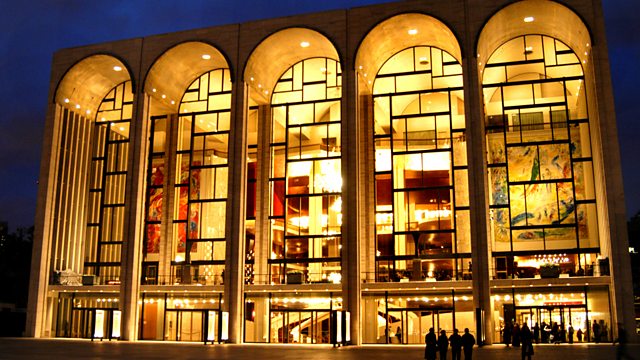 Donizetti's Lucia di Lammermoor
From the Metropolitan Opera, New York, Patrick Summers conducts soprano Natalie Dessay (Lucia) and tenor Joseph Calleja (Edgardo) in Donizetti's opera Lucia di Lammermoor.
Donizetti's Lucia di Lammermoor live from the Metropolitan Opera in New York. Natalie Dessay stars as the innocent Lucia, forced by her brother into a political marriage with Arturo when she's desparately in love with Edgardo. The heartbreak and ruthlessness of her brother become too much for the fragile heroine, with tragic consequences.
Presented by Margaret Juntwait with guest commentator Ira Siff.
Lucia ..... Natalie Dessay (soprano)
Edgardo ..... Joseph Calleja (tenor)
Enrico ..... Ludovic Tezier (baritone)
Raimondo ..... Kwangchul Youn (bass)
Chorus and Orchestra of the Metropolitan Opera
Patrick Summers ..... conductor.