Main content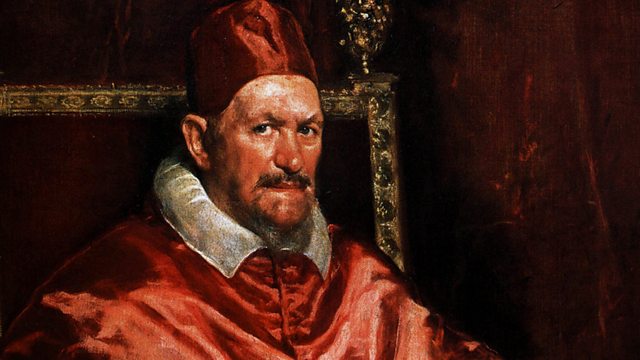 4 Extra Debut. Ninth-century British Pope John was revealed to be Joan when she gave birth in public view, scandalising all of Rome. But did Joan really exist?
Well known for his histories of Norman Sicily, Venice, the Byzantine Empire and the Mediterranean, John Julius Norwich has now turned his attention to the oldest continuing institution in the world, tracing the papal line down the centuries from St Peter himself - traditionally (though by no means historically) the first pope - to the present day. Of the 280-odd holders of the supreme office, some have unquestionably been saints; others have wallowed in unspeakable iniquity.
John Julius Norwich begins reading The Popes today in suitably sensational fashion, with a 9th century scandal, believed for several centuries and doubted for as many again. The pope reputed to have given birth on a Roman street, who inspired a bizarre and unlikely ritual which was inflicted on future pontiffs to ensure their gender was male... meet Pope Joan.
Producer: David Roper
A Heavy Entertainment production for BBC Radio 4.
More episodes
Previous
You are at the first episode