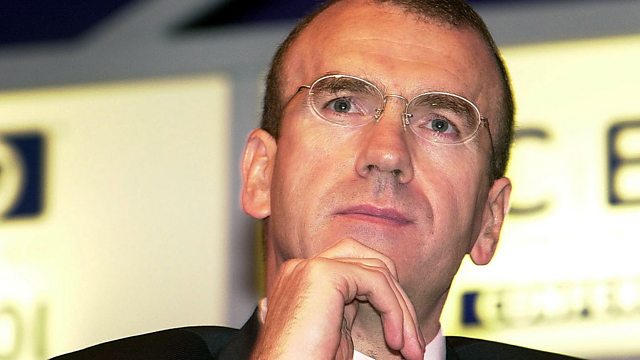 Mr Tesco: The Legacy of Terry Leahy
As Sir Terry Leahy leaves Tesco he gives a rare and revealing interview, in his home city, Liverpool. From growing up on a council estate to running a global business.
As Sir Terry Leahy leaves Tesco he gives a rare and revealing interview to Damian Reece, (Head of Business at the Telegraph newspaper) who travels with him, back to his home city of Liverpool; and discovers how the man who grew up on a council estate there ended up running a global business.
Under Sir Terry's leadership Tesco has become the third largest retailer in the world, and Britain's biggest private sector employer. Profits for the company which started life as a 'pile it high sell it cheap' supermarket, hit £1.6 bn last year.
In this in depth portrait he talks about his early influences, crucial turning points for the company, and what motivates him. They visit Toxeth where a new store is the biggest private investment in the area since the riots in 1981; riots which saw the original store there burnt down, and which bring back personal memories.
For Sir Terry, there's more than just profit at stake, it's about social mobility, consumer choice and regeneration.
But what does he say to protestors who blame Tesco for the demise of small shops, and say profits have been made at the expense of suppliers? It's customers who made us and customers who can break us he says, and confesses he wasn't prepared for being criticised for running a successful company.
Life after Tesco will see him playing a key part in a new economic regeneration body for Merseyside, aiming to bring jobs and wealth to the area. But how will the boss, used to running the show, adapt to a public role where politics, rather than profits, take centre stage?
Presenter: Damian Reece
Producer: Liz Carney
An Unique production for BBC Radio 4.