Main content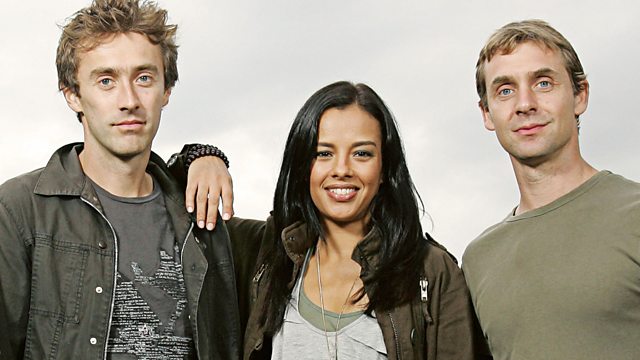 Bang Goes the Winter Weather
A special hour-long edition of the science programme sees Liz, Dallas and Jem get under the bonnet of Britain's recent weather by building a unique weather chamber in the workshop.
A special hour-long edition of Bang Goes the Theory sees the team set up camp in their very own weather workshop. Their mission is to get under the bonnet of our winter weather and explain it as never before.
Dallas, Liz and Jem find out first-hand what it feels like to stand in one of our worst British rain storms and to have a blizzard smack you right in the face, as they challenge their ingenious weather chamber to recreate the conditions of two recent big storms in order to really experience how much of a punch those weather events packed. And in a genuine Bang first, they attempt to make cloud, rain and snow in the studio and from scratch.
In the first half of the special we explore what makes wind, where clouds come from and why we get battered with wet and windy storms every winter. In the second half, the team turns down the temperature dial as they ramp up the challenge to explain the science behind the big freeze that has paralysed the UK for two winters in a row.
As they uncover the extremes of our winter weather out and about in the wettest and windiest parts of Britain, back in the studio we follow table-top demonstrations that put the science of the weather to the test, from how to make your own cloud, to whether boiling water will crack a frozen windscreen and why some kind of snow is simply the wrong kind..