Main content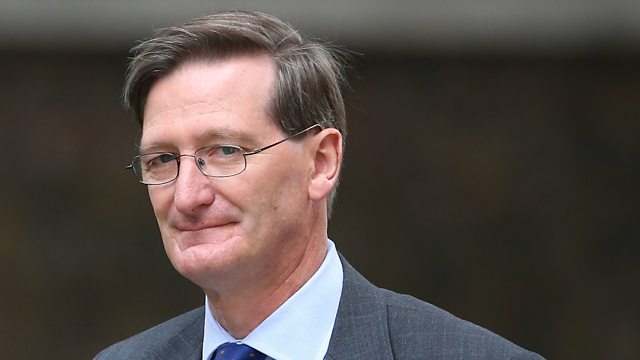 Interview with Attorney General Dominic Grieve
Joshua Rozenberg talks to the Attorney General about media reporting of high-profile criminal cases and the European Court of Human Rights's judgment on votes for prisoners.
With political pressure mounting for changes to the UK's relationship with the European Court of Human Rights in Strasbourg, Joshua Rozenberg explores with the Attorney General for England and Wales, the Rt Hon Dominic Grieve, QC, MP, what scope there may be for reforms and how the Coalition is planning to handle the delicate issue of votes for prisoners, after the Court's recent decisions and the parliamentary debate at Westminster.
And following recent concern about how the media in Britain reports on witnesses and suspects in high-profile criminal investigations, he talks to the Attorney General about the law on contempt of court. The law in this area was last amended by Parliament in the early 1980s, before the Internet and social networking. How should we now strike a proper balance between public information on the one hand and reporting which may be prejudicial to future prosecutions on the other?
Producer: Simon Coates.