Main content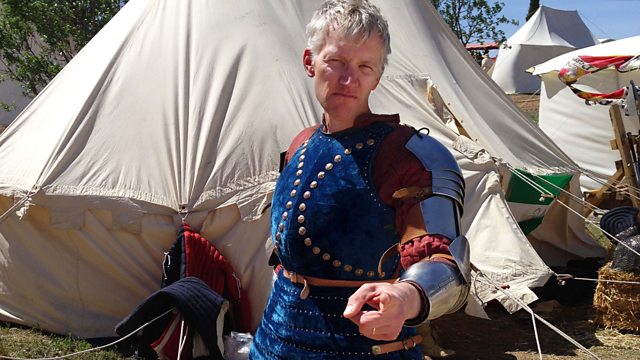 15/03/2011
Tom Holland with the popular history programme in which listeners share their ideas and questions with some of the world's leading historians offering new insights into the past.
Why is it that in the 1940s when Britain's debt was 180% of GDP we invested heavily in welfare, health, housing and the arts but today, when that debt is around 60% of GDP we seek to cut back on this type of investment? Tom Holland explores different attitudes to austerity with Dr Tim Leunig from the LSE and Dr Jon Davis from Queen Mary University of London.
Helen Castor visits the V&A in London where they are preparing for a new exhibition called the Cult of Beauty which celebrates the Aesthetic Movement. The work of this artistic movement influenced women's fashions and built on the influence of the Rational Dress Movement which pushed for more practical women's clothing. Helen is joined by Curator Stephen Calloway and Fashion Historian Amber Butchart.
What happened to early man during the ice age? Tom Holland talks to archaeologist Dr Paul Pettitt about how early man responded to climate change and how it affected evidence for human settlement.
Lizz Pearson visits Sennen in Cornwall where local people are marking the 150th anniversary of a wreck which led to the founding of the local lifeboat.
Producer: Nick Patrick
A Pier Production for BBC Radio 4.