Main content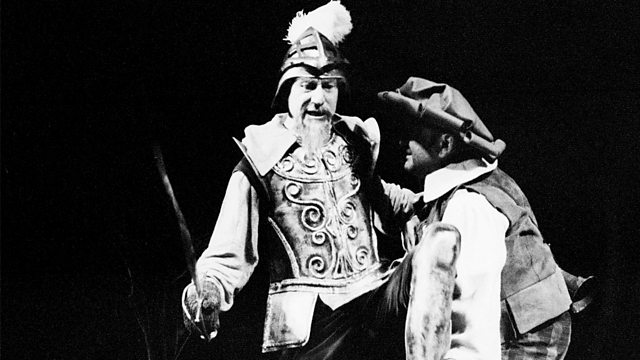 The Impossible Dream
Lesley Garrett and Yachtsman of the Year Geoff Holt reflect on the impact of the song, 'The Impossible Dream'. From March 2011.
In this series that explores those pieces of music that never fail to move us, this week we feature, 'The Impossible Dream', a song that talks of the resilience of the human spirit. It tells the story of a quest and it's had a surprising journey of it's own. It was originally composed for the 1965 musical The Man of La Mancha which was inspired by Miguel de Cervantes story of Don Quixote. The music was written by Mitch Leigh and the lyrics by Joe Darion. Now in his 80's Leigh explains how his first writing partner was WH Auden and talks about why this particular piece struck a chord with African American friends at that time. Generations on, international Soprano Lesley Garrett recalls how this song inspired her childhood dreams in Doncaster, Yachtsman of the Year Geoff Holt talks about how this song carried him across the Atlantic on one of the most important voyages of his life and former advertising executive Rob Chew explains how this piece is helping him face lifes biggest challenge.
Producer Nicola Humphries.
Last on

Broadcasts

Why Sam Cooke's 'A Change Is Gonna Come' became a Civil Rights anthem