Main content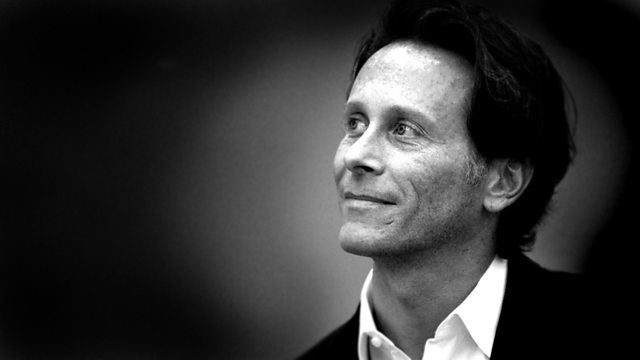 Mike Walker - The Gun Goes to Hollywood
4 Extra Debut. Cary Grant and Frank Sinatra in The Pride and the Passion - Hollywood's troubled take on CS Forester's novel. Stars Steven Weber.
The Pride and the Passion is Hollywood's 1957 adaptation of The Gun, by C S Forester. It's set in Spain during the Napoleonic wars and tells the story of Captain Anthony Trumbull, played by Cary Grant, a British military officer, who is ordered to retrieve an enormous cannon and transport it across Spain to the British lines, where it will be used to attack the French garrison at Avila. Guerrilla leader Miguel, played by Frank Sinatra, agrees to help, even though he despises the Englishman, and Miguel's feisty girlfriend Juana, played by Sophia Loren, comes with them. Along the way Juana falls in love with Trundall. But the film had a notoriously troubled set. Sinatra left the production early because of marriage difficulties with Ava Gardner, and Grant, then 53, fell in love with his co-star Loren, 23. Mike Walker's play imagines the behind-the-scenes ructions from the viewpoint of the script doctor, Earl Felton, who was drafted in to save the day.
A BBC/Cymru Wales production, directed by Kate McAll.
Credits
| Role | Contributor |
| --- | --- |
| Earl Felton | Steven Weber |
| Cary Grant | Gregory Itzin |
| Sophia Loren | Kate Steele |
| Frank Sinatra | Jonathan Silverman |
| Stanley Kramer | Jonathan Getz |
| Barman | Andre Sogliuzzo |
| Gangster | Tom Virtue |
| Writer | Mike Walker |
| Director | Kate McAll |
| Producer | Kate McAll |