Main content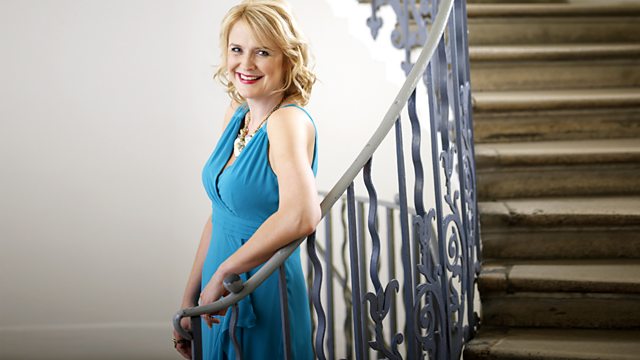 Thursday - Sarah Walker
With Sarah Walker. Tchaikovsky: Sleeping Beauty (excpt). Vivaldi: Concerto for oboe and bassoon. Ravel: Ma mere l'oye. Bruckner: Os Justi. Holst: Planets. Beethoven: Piano Sonata.
Classical Collection with Sarah Walker: this week music that is "not of this world" and the Labeque sisters.
Today's highlights include Holst's The Planets from Andrew Davis and the BBC Symphony, Ravel's Mother Goose suite from the Labeque sisters, and Charles Rosen performs Beethoven's Piano Sonata in E, Op.109 as part of our continuing Beethoven piano sonata cycle.
10.00
Tchaikovsky
Waltz (Sleeping Beauty, Act I)
Suisse Romande Orchestra
Ernest Ansermet (conductor)
BRILLIANT CLASSICS 94031
10.05
Vivaldi
Concerto for oboe and bassoon in G major, RV545
Zefiro
Alfredo Bernardini (director)
ASTREE NAIVE E8679
10.16
Ravel
Ma Mere l'Oye
Katia & Marielle Labeque (piano)
PHILIPS 420 159-2
10.33
Bruckner
Os Justi
Bavarian Radio Chorus
Eugen Jochum (conductor)
DG 457 743-2
10.40
Holst
The Planets, Op.32
BBC Symphony Orchestra
Andrew Davis (conductor)
TELDEC 4509 94541-2
Beethoven Piano Sonata Series
11.30
Beethoven
Piano Sonata in E, Op.109
Charles Rosen (piano)
SONY CLASSICAL SB2K 53531.
11.50
Stanford – under pseudonym 'Karel Drofnatski'
The Hardy Norse-Woman;
The Compleat Virtuoso;
The Aqualine Snub;
Limmerick ohne Worte;
Lynne Dawson (soprano)
Malcolm Marrineau (piano)
HYPERION CDA67227