Main content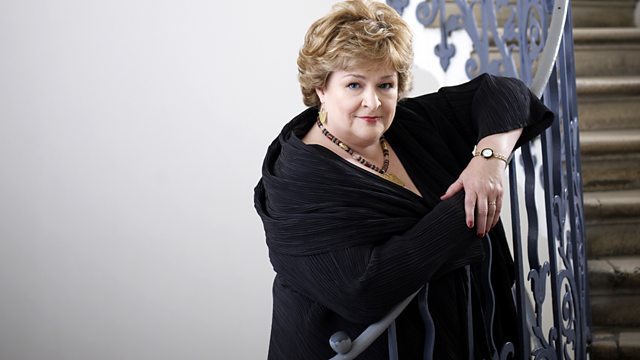 Bournemouth SO - Bach, Berg, Beethoven
Bournemouth Symphony Orchestra under Kirill Karabits in Bach, orch Webern: Ricercar (The Musical Offering). Berg: Violin Concerto (with Sergey Khachatryan). Beethoven Symphony No 3.
Presented by Catherine Bott.
Webern and Bach have much in common. Both loved puzzles, complex structures, and counterpoint. Both were champions of innovative ways to organise musical pitches. Webern's realisation is a tribute from one great contrapuntalist to the inspiration and skill of his predecessor. Webern liked to call this orchestration "his" Bach fugue, inferring that he had created something quite different from the original.
Berg was not a musician of revolutionary temperament. He had great reverence for musical tradition, demonstrated in his Violin Concerto which draws substance from, and pays homage to, the musical past. Throughout the work Berg uses the Lutheran chorale "It is Enough" to form repeated phrases before ending in peaceful reverence. This perhaps explains Berg's dedication, "To the Memory of an Angel".
The Eroica was Beethoven's first truly Romantic composition. Although his earlier works had shown flashes of what was to come, they followed the model of Mozart and Haydn. The Third Symphony, by contrast, opens with two staggering chords that announce to the world the arrival of a new talent, a forceful personality, a man never to be forgotten.
About the soloist:
"Khachatryan has that rarest of gifts of letting music play through him, rather than asserting his own presence...This is the kind of artistry that inspires an orchestra to give of its best, with just the lightest of touches from the conductor." David Fanning, Daily Telegraph
Bach Ricercar from The Musical Offering (orch. Webern)
Berg Violin Concerto
Beethoven Symphony no. 3 (Eroica)
Sergey Khachatryan (violin)
Bournemouth Symphony Orchestra
conductor Kirill Karabits
Followed by Piotr Anderszewski playing Beethoven's Piano Sonata in A flat, (Op.110).