Main content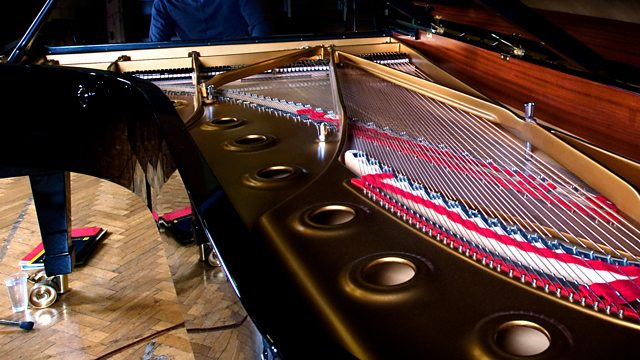 Gerald Finley, Julius Drake
Gerald Finley (baritone) and Julius Drake (piano) perform songs by Schumann, Ravel, Barber and Ives at the 2010 Edinburgh Festival.
Edinburgh International Festival 2010
Gerald Finley and Julius Drake present a selection of music from Europe and America. In a wide-ranging recital, encompassing everything from the tragic to the hilarious, the duo move from Schumann's settings of poet Heinrich Heine, to the eccentricity of Charles Ives's 'Slugging a Vampire', by way of a Maurice Ravel menagerie and a Tango from Samuel Barber.
Schumann:
Belsatzar
Die feindlichen Brüder
Abends am Strand
Die beiden Grenadiere
Ravel
Histoires Naturelles
Barber:
The Daisies
Solitary Hotel
Bessie Bobtail
Nocturne
Ives:
West London
In the Alley
Charlie Rutlage
Slugging a Vampire.