Main content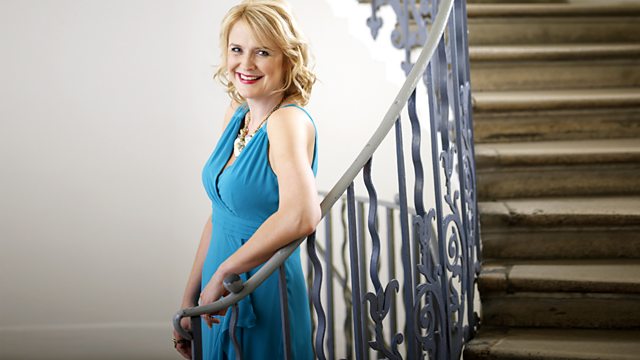 Wednesday - Sarah Walker
With Sarah Walker. Mendelssohn: Scherzo (A Midsummer Night's Dream). Debussy: Petite Suite. Wagner: Overture (The Flying Dutchman). Couperin: Pieces de clavecin (selection).
Classical Collection with Sarah Walker: this week music that is "not of this world" and the Labeque sisters.
Today's highlights include Dvorak's Song to the Moon from Rusalka, Rimsky-Korsakov's Sheherazade from Fritz Reiner, the Labeque sisters perform Debussy's Petite Suite and En blanc et noir and our Wednesday Award-winner is harpsichordist Christophe Rousset.
10.00
Mendelssohn
Scherzo (A Midsummer Night's Dream, incidental music, Op.61)
Bamberg Symphony Orchestra & Chorus
Claus Peter Flor (conductor) RCA RD87764
10.05
Debussy
Petite Suite
Katia & Marielle Labeque (piano)
PHILIPS 454 471-2
10.17
Wagner
Die fliegende Hollander: Overture
Staatskapelle Berlin
Daniel Barenboim (conductor)
TELDEC 8573 88063-2
Wednesday Award-Winner
10.27
Vaughan Williams
Fantasia on a theme of Thomas Tallis
Sinfonia of London
John Barbirolli
HMV 5867789-2
10.41
Couperin
A selection of Pieces de clavecin
Christophe Rousset (harpsichord)
APARTE AP006
10.48
Rimsky-Korsakov
Sheherazade, Op.35
Chicago Symphony Orchestra
Fritz Reiner (conductor)
RCA GD60875
11.33
Dvorak
Song to the Moon (Rusalka)
Karita Mattila (soprano)
Finnish Radio Symphony Orchestra
Jukka-Pekka Saraste (conductor)
ONDINE ODE 968-2
11.40
Debussy
En blanc et noir
Katia & Marielle Labeque (pianos)
PHILIPS 454 471-2.