Main content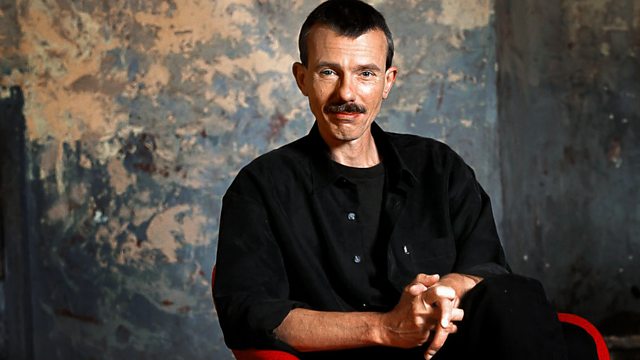 16/03/2011
Jonathan Swain's selection includes Colin Davis conducting the Royal Concertgebouw Orchestra in Beethoven's Mass in C.
Jonathan Swain's selection includes Beethoven's Mass in C performed by the Concertgebouw Orchestra
1:01 AM
Schubert, Franz (1797-1828)
Symphony no. 5 (D.485) in B flat major
Royal Concertgebouw Orchestra, Leonard Bernstein (conductor)
1:31 AM
Beethoven, Ludwig van (1770-1827)
Mass (Op. 86) in C major
Alison Hargan (soprano), Carolyn Watkinson (contralto), Keith Lewis (tenor), Wout Oosterkamp (bass), Concertgebouw Orchestra Chorus, Arthur Oldham (director), Royal Concertgebouw Orchestra, Colin Davis (conductor)
2:20 AM
Chopin, Frédéric (1810-1849)
Grande Polonaise Brillanté precedee d'un Andante Spianato (Op.22)
Lana Genc (piano)
2:35 AM
Nielsen, Carl (1865-1931)
Quintet for flute, oboe, clarinet, horn & bassoon (Op.43)
Cinque Venti
3:01 AM
Wagner, Richard (1813-1883) arr. Mottl
Fünf Lieder von Mathilde von Wesendonk
Yvonne Minton (mezzo-soprano), Netherlands Radio Philharmonic Orchestra, Kurt Masur (conductor)
3:20 AM
Respighi, Ottorino (1879-1936)
Concerto in modo misolidio for piano and orchestra
Olli Mustonen (piano), Norwegian Radio Orchestra, Markus Lehtinen (conductor)
3:56 AM
Bacewicz, Grazyna (1909-1969)
Serenade for orchestra
Polish Radio Symphony Orchestra, Jan Krenz (conductor)
4:01 AM
Fontana, Giovanni Battista (c.1592-1631)
Sonata undecima
Le Concert Brisé
4:09 AM
Mendelssohn, Felix (1809-1847)
Laudate Pueri (O praise the Lord)
Polyphonia, Ivelina Ivancheva (piano), Ivelin Dimitrov (conductor)
4:19 AM
Kodaly, Zoltán (1882-1967)
Adagio
Morten Carlsen (viola), Sergej Osadchuk (piano)
4:29 AM
Handel, Georg Friedrich (1685-1759)
Perché viva il caro sposo - from Rodrigo (HWV 5) Act 3
Emma Kirkby (soprano), Academy of Ancient Music, Andrew Manze (director)
4:36 AM
Mozart, Wolfgang Amadeus (1756-1791)
Symphony No.16 in C major (K.128)
CBC Vancouver Orchestra, Mario Bernardi (conductor)
4:49 AM
Milhaud, Darius (1892-1974)
Scaramouche (Vif; Modéré, Brasileira )
James Anagnoson, Leslie Kinton (pianos)
5:01 AM
Vivaldi, Antonio (1678-1741)
Concerto for violin, strings and continuo in C (Op.8 No.12) (RV.178)
Europa Galante, Fabio Biondi (violin/director)
5:10 AM
Schütz, Heinrich (1585-1672)
Magnificat anima mea Dominum (SWV.468)
Schütz Akademie, (voices and instruments: violins, cornetts, sackbutts and continuo), Howard Arman (conductor)
5:21 AM
Smit, Leo (1900-1943)
Concertino for cello and orchestra (1937)
Pieter Wispelwey (cello), Netherlands Radio Chamber Orchestra, Ed Spanjaard (conductor)
5:32 AM
Ravel, Maurice (1875-1937)
Introduction and allegro for harp, flute, clarinet and string quartet
Tinka Muradori (flute), Josip Nochta (clarinet), Paula Ursic (harp), Zagreb String Quartet
5:43 AM
Haydn, Joseph (1732-1809)
Symphony No.11 in E flat major
Slovak Radio Symphony Orchestra, Bratislava, Stefan Robl (conductor)
6:02 AM
Beethoven, Ludwig van (1770-1827)
Piano Sonata in A flat, Op.110
Edwin Fischer (1886-1960) (piano) [recorded 1906]
6:22 AM
Grieg, Edvard (1843-1907)
String Quartet No.1 in G minor (Op.27)
Yggdrasil String Quartet.