Main content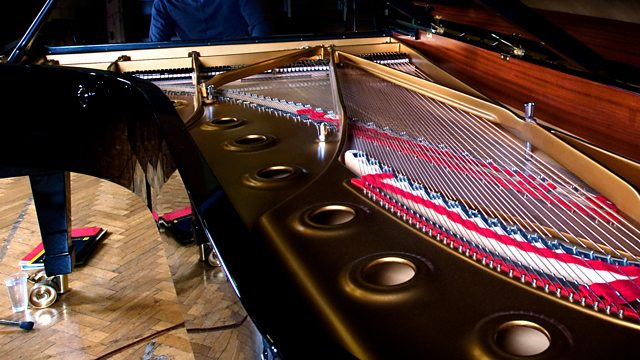 Magdalena Kozena (mezzo) and viol ensemble Private Musicke peform music by 16th and 17th-century Italian and Spanish song masters at the 2010 Edinburgh Festival.
EDINBURGH INTERNATIONAL FESTIVAL 2010
Czech star mezzo soprano Magdalena Kozená brings a different aspect of her career to the festival with an intimate recital alongside the viol ensemble Private Musicke singing a programme of 16th and 17th century Italian and Spanish song masters from Monteverdi and his contemporaries.
Vitali: O bei lumi
D'India: Cruda Amarilli
Monteverdi: Si dolce è il tormento
Foscarini: Ciaccona
Marini: Con le Stelle in Ciel
Merula: Canzonetta Spirituale sopra alla nanna
Sanz: Canarios
Kapsberger: Toccato
D'India: Ma che? Squallido e oscuro
Caccini: Odi Euterpe
de Briçeño: Caravanda Ciacona
Ruiz de Ribayaz: Espanioletta
D'India: Torna il sereno Zéfiro
Kapsberger: Felici gl'animi
Sanz: Matachin
Kapsberger: Aurilla mia
Sanz: Paradetas
Strozzi: L'Eraclito amoroso
Merula: Folle è ben si crede
Monteverdi: Quel sguardo sdegnosetto.
More episodes
Previous
You are at the first episode