Main content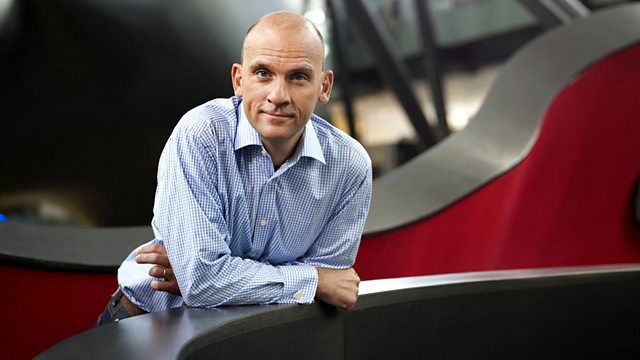 Anderson, Bennink, Glerum, Möbus, Van Kemenade
Jez Nelson presents a concert featuring anarchic drummer Han Bennink peforming with trombonist Ray Anderson and guitarist Frank Mobus.
Jez Nelson presents a concert featuring the acclaimed Dutch absurdist drummer Han Bennink. Bennink is best known as one of the pioneers of European free music but is a master of all eras of jazz, also known for injecting his performances with moments of slapstick humour. Bennink is joined by an international line up of improvising heavyweights: Chicago-born trombonist Ray Anderson, guitarist Frank Möbus, bassist Ernst Glerum and Paul Van Kemenade on saxophone.
Plus, Fred Hersch talks about recovering from a coma and recording a new album, and Jez chats to Marcus O'Dair about the Finnish jazz scene.
Presenter: Jez Nelson
Producer: Joby Waldman and Rebecca Aitchison.
Music Played
Anderson, Bennink, Glerum, Möbus and Van Kemenade, recorded at The Vortex, London on 23 October 2010

Untitled

Line up: Ray Anderson (trombone), Han Bennink (drums), Frank Möbus (guitar), Ernst Glerum (bass), Paul Van Kemenade (saxophone)

Fred Hersch feature

Anderson, Bennink, Glerum, Möbus and Van Kemenade, recorded at The Vortex, London on 23 October 2010

Untitled

Line up: Ray Anderson (trombone), Han Bennink (drums), Frank Möbus (guitar), Ernst Glerum (bass), Paul Van Kemenade (saxophone)

Jez chats to Marcus O'Dair about the Finnish jazz scene