Main content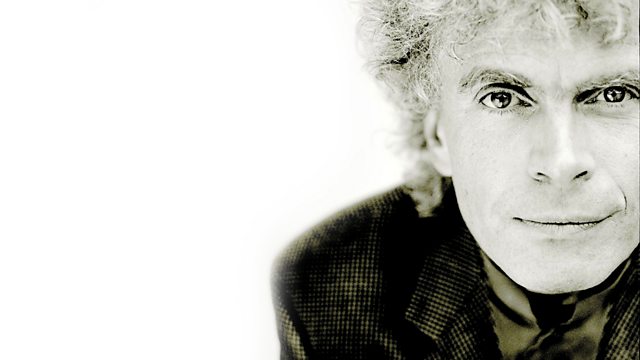 LSO - Messiaen, Bruckner
Presented by Catherine Bott. From London's Barbican, Simon Rattle leads the London Symphony Orchestra in Messiaen: Et expecto resurrectionem mortuorum and Bruckner: Symphony No 9.
Presented by Catherine Bott.
Two monumental orchestral masterpieces by two deeply religious composers.
Bruckner died in 1896 leaving his Ninth Symphony unfinished: only in recent decades has the work's true originality emerged, as musicians return to the original manuscripts. The deeply religious composer dedicated the work to God, and its devotions fittingly end in mystery. Messiaen's monumental work (1965) also meditates on death and resurrection. He imagined it being played in 'vast spaces: churches, cathedrals, and even out of doors and on high mountains.'
Messiaen Et expecto resurrectionem mortuorum
Bruckner Symphony no.9
London Symphony Orchestra
Sir Simon Rattle, conductor
Followed by pianist Piotr Anderszewski playing
Schumann's Six Studies in Canon Form (Op.56).