Main content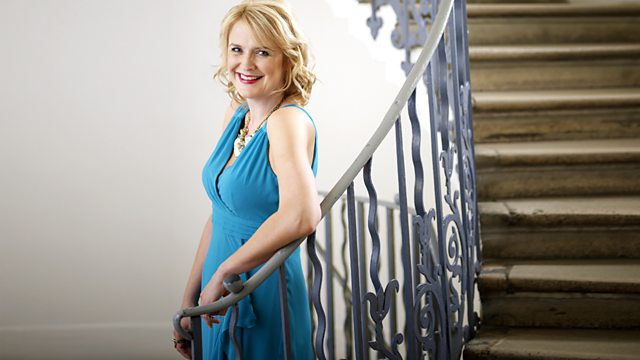 Monday - Sarah Walker
With Sarah Walker. Bizet: Carmen Suite No 1. Butterworth: Banks of Green Willow. Albeniz: Suite espanola. Beethoven: Prisoners' Chorus (Fidelio). Mozart: Symphony No 41 (Jupiter).
Classical Collection with Sarah Walker: this week music that is "not of this world" and the Labeque sisters.
Today's highlights in Albeniz' Suite Espanola from the Labeque sisters and Mozart's Symphony No.41 nicknamed The Jupiter.
10.00
Bizet
Carmen: Suite No.1
Lamoureux Concerts Orchestra
Igor Markevitch (conductor)
BELART 450 043-2
10.11
Butterworth
Banks of Green Willow
Bournemouth Sinfonietta
Norman Del Mar (conductor)
CHANDOS CHAN8373
10.17
Albeniz
Suite espanola, Op.47
Katia & Marielle Labeque (piano duet)
PHILIPS 438 938-2
10.31
Beethoven
Prisoners' Chorus (Fidelio, Act I)
Vienna State Opera Chorus
Vienna Philharmonic
Leonard Bernstein (conductor)
DG 419 436-2
10.40
Mozart
Symphony No.41 in C major (Jupiter)
Cleveland Orchestra
George Szell (conductor)
SONY CLASSICAL SBK 46 333
11.08
Brahms
Scherzo in C minor
Leila Josefowicz (violin)
John Novacek (piano)
WARNER CLASSICS 2564 61948-2
11.15
A Thomas Beecham Collection
Recordings discussed by Rob Cowan in last Saturday's CD Review.
Saint-Saens
Le Rouet d'Omphale
Royal Philharmonic Orchestra
Thomas Beecham
EMI 909932-2
Beecham: The French Collection
Gretry: Zemire et Azor - Suite arr. Beecham
Royal Philharmonic Orchestra
Thomas Beecham
EMI 909932-2
Sir Thomas Beecham: The French Collection
Schubert
Symphony No.5 in B flat, D485
Royal Philharmonic Orchestra
Thomas Beecham
EMI 918661-2
Sir Thomas Beecham: The Later Collection