Main content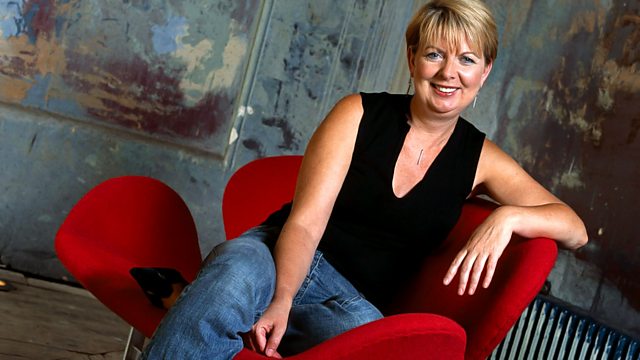 Ades, Stenhammar, Ravel, Britten
Fiona Talkington presents Radio 3 listeners' requests, including works by Thomas Ades, Stenhammar, Ravel, Britten and Liszt. Plus music from Toumani Diabate and Ketama.
Fiona Talkington introduces another eclectic selection of your requests, from one of the finest choral moments from "The Creation" by Haydn, to a modern British chamber masterpiece by Thomas Ades. Along the way there's some dashing variety from Henry Hall and the BBC Dance Orchestra, a miniature Swedish rhapsody by Stenhammar, Ravel's Sonatine for piano, and a selection from the brilliant world music album "Songhai" - as performed by kora player Toumani Diabate and flamenco group Ketama. Plus, major orchestral works by Britten and Liszt, and a cameo for the glass harmonica...
Liszt - Piano Concerto no.1 in E Flat
Jean-Yves Thibaudet (piano)
Orchestre Symphonique De Montreal / Charles Dutoit
DECCA 4330752 - Tracks 1-4
Mozart - Adagio + Rondo for Glass Harmonica, flute, oboe, viola + cello, K617
Thomas Bloch (glass harmonica)
Phillipe Bernold (flute), Maurice Bourge (oboe), Jean Sulem (viola, Xavier Gagnepain (cello)
NAXOS 85555295 - Tracks 7-8
Henry Hall and the BBC Dance Orchestra
"I'm Putting All My Eggs In One Basket"
Dan Donovan (vocals)
SAVILLE SVL192 (vinyl LP) - Side 2, Track 2
Thomas Adès - Arcadiana, Op.12
Endellion Quartet
EMI CDZ5722712 - Tracks 9-15
Stenhammar - Interlude from Sången
Gothenburg Symphony Orchestra / Neemi Järvi
BIS CD438 - Track 2
Haydn - The Creation
Part One -
12. In vollem Glanze steiget jetzte - 2.55
13. Die Himmel erzählen die Ehre Gottes / Dem kommenden Tage - 4.02
Fritz Wunderlich (tenor)
Wiener Singverein, Berlin Philharmonic / Herbert von Karajan
DEUTSCHE GRAMMOPHON 4350772 - Disc 1, Tracks 13-14
Ravel - Sonatine for piano
Alexandre Tharaud (piano)
HARMONIA MUNDI HMC90181112 - Disc 1, Tracks 14-16
Guest requester - Gerry Godley
Ketame, Toumani Diabate (kora) & Danny Thompson (double bass)
Jarabi - 3.39
Africa - 5.26
From the album "Songhai"
HANNIBAL HNCD1323 - Tracks 1 & 6
Britten - Variations on a Theme of Frank Bridge
The Boyd Neel String Orchestra / Boyd Neel
PEARL GEM002 - Tracks 5-15.