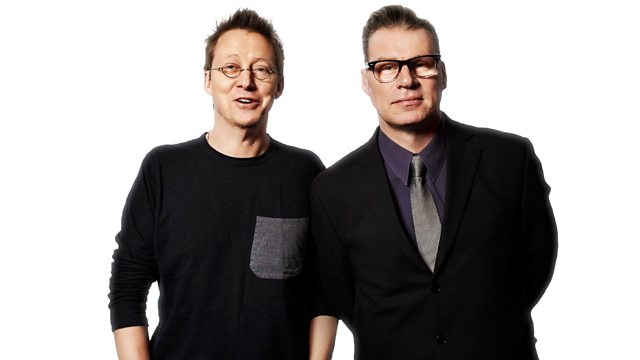 11/03/2011
Presented by Simon Mayo in the studio and Mark Kermode at the Cinema and Media conference in New Orleans.
Billy Elliot star Jamie Bell and Channing Tatum tell Simon about their new action movie set in Roman era Britain, The Eagle.
Richard Ayoade, best known for his geeky role in The IT Crowd, explains why he chose to adapt Joe Dunthorne's book Submarine for the big screen.
Mark gives his views on new releases The Company Men, Fair Game, The Resident, Hall Pass, and Battle: Los Angeles.
Plus regular updates on the tsunami that has caused major damage in north-eastern Japan, after a massive 8.9-magnitude earthquake
Email: mayo@bbc.co.uk; Text: 85058 (charged at your standard network rate); Twitter: @wittertainment.
Last on
The Wittertainment Code of Conduct