Main content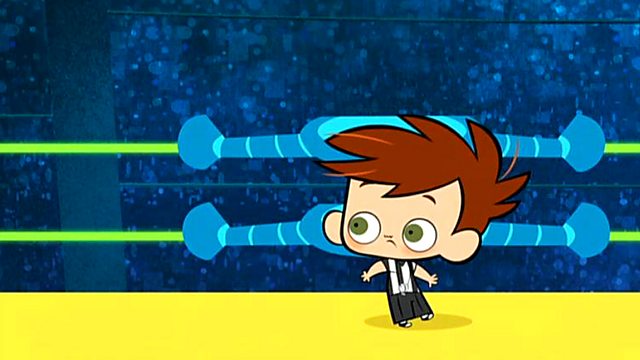 Children's animation. Eliot must put a stop to a diabolical sales rep who wants to put all the children in a cage and control all the toys himself.
Children's animation featuring Eliot, the little kid with the mind-boggling imagination that turns the most commonplace situations into Hollywood action-adventure blockbusters.
At the supermarket, Eliot sees a demonstration where a sales representative is operating a remote controlled robot. The robot blows a bubble, which bursts on a little girl's dress and makes her cry. To calm her down, the sales representative takes her to a ball pool. Eliot isn't fooled: the sales rep wants to put all the children in a cage to get control over all of the toys! Once back at home, Eliot is attacked by his toys and the household appliances go crazy. Eliot only has one choice: go back to the shop to put a stop to the diabolical sales rep and his army of toys.