Main content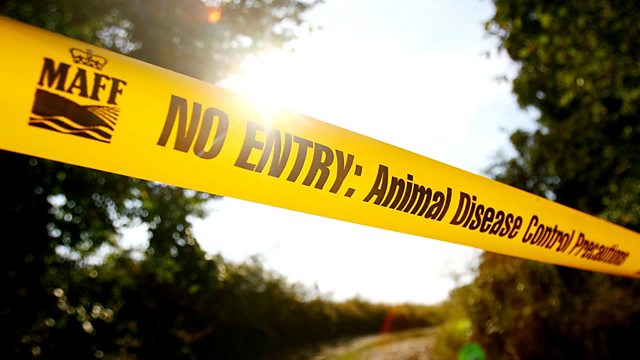 09/03/2011
With Jenni Murray. Foot and Mouth Disease 10 years on; women in business: networking; horror films; and the Storey sisters combine science and art in their primitive streak dresses.
With Jenni Murray.
Foot and Mouth Disease - ten years ago the foot and mouth outbreak devastated large parts of the farming community and the rural tourist trade. We reflect on the long term effects of the crisis on rural women.
The Women in Business season continues with a discussion on networking. Is it essential to the success of any business, and do women network in different ways from men, away from the golf course and the sports stadium?
Horror - the annual Birds Eye View festival celebrating women film makers is being held in London from 8 to 17 March. One of its events is a panel discussion on Wednesday 16 March - Bloody Women - which examines women and the horror film genre. Jenni talks to two of the panel members.
And Professors Helen and Kate Storey join Jenni to talk about why they looked to frocks to communicate primordial biological phenomena; and how their most recent collaboration (on tour in March and April) has taken them all the way to our very first breath.
Last on

Chapters
Foot & Mouth Disease - 10 years on

Julie Wannop and Dr Maggie Mort discuss the long term impact of the outbreak with Jenni.

Duration: 14:56

Women & Business: Networking

How to network successfully, with Dawn Gibbins and Karen Gill.

Duration: 10:29

Women and Horror Films

Women's contribution to the genre, with Lizzie Franke and Kerry Ann Mullaney.

Duration: 08:44

The Storey Sisters - Primitive Streak

Sisters Professor Helen and Professor Kate Storey join Jenni to discuss their new Sci/Art project, Primitive Streak.

Duration: 42:59

Broadcast