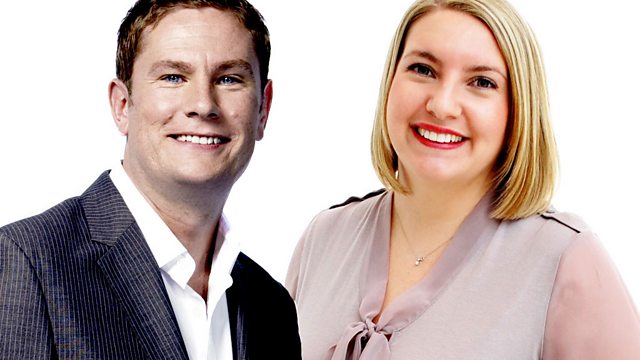 05/03/2011
The big sports stories, news and weather with Rachel Burden and Phil Williams.
Reaction as the Governor of the Bank of England warns of a risk of financial crisis.
Sarah Ransome reports on the hunt for the killer of over 30 swans in Somerset, including an interview with Terry Pratchett who's posted a £10,000 reward.
Tiffany Ofili looks back on winning silver in the 60m hurdles at the European Athletics Indoor Championships. And bestselling author Tracy Chevalier celebrates World Book Night.
Last on