Main content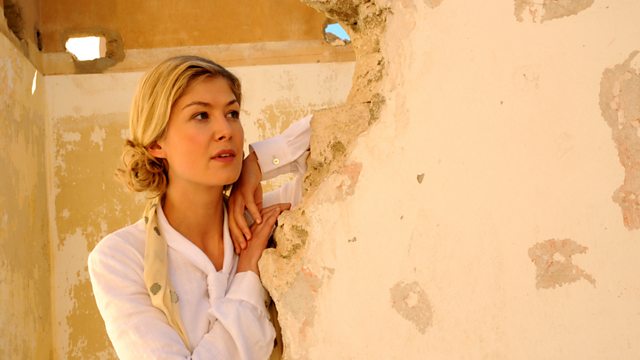 William Ivory on Women in Love; Baaba Maal
With Kirsty Lang. William Ivory discusses adapting Women in Love for TV; Kwame Kwei-Amah and Baaba Maal ask if music can help shape the future of Africa.
William Ivory, screenplay writer of Made In Dagenham, talks about adapting the DH Lawrence classics Women in Love and The Rainbow, into a two-part television drama starring Rosamund Pike and Rory Kinnear.
You can now play a part in famous Hollywood films - or at least re-enact scenes using a new computer game. Comedian David Schneider accepts the challenge to join Kirsty on screen in The Wizard of Oz, Star Trek and The Blues Brothers, and reviews the experience.
Alone in Berlin, Hans Fallada's 1947 German novel based on the true story of a couple who mounted a resistance campaign against the Nazis, became a surprise bestseller when it was published in Britain just two years ago. Now it's being reprinted in Germany for the first time in 60 years and the publishers have discovered a previously unprinted chapter which shifts the emphasis of the book and depicts the central couple as considerably less heroic. Kirsty talks to Adam Freudenheim, Head of Penguin Classics, who was responsible for publishing the book in English and asks how the newly discovered chapter changes our perception of the story.
Senegalese singer Baaba Maal and playwright Kwame Kwei-Amah discuss their UK concert series Tales from the Sahel - evenings of music and conversation about the power of music to shape history in Africa.
Producer: Claire Bartleet.
Chapters
WOMEN IN LOVE

William Ivory discusses adapting Women in Love for TV

Duration: 07:51

YOOSTAR 2 in the movies

Comedian David Schneider joins Kirsty in trying out YOOSTAR - a new computer game where you can play a part in famous Hollywood films.

Duration: 05:48

HANS FALLADA'S ALONE IN BERLIN

A previously unprinted chapter has been found which now shifts the emphasis of this famous German classic from 1947.

Duration: 04:38

BAABA MAAL and KWAME KWEI-ARMAH

Senegalese singer Baaba Maal and playwright Kwame Kwei-Amah discuss their UK concert series Tales from the Sahel. With music by Baaba Maal.

Duration: 09:41