Main content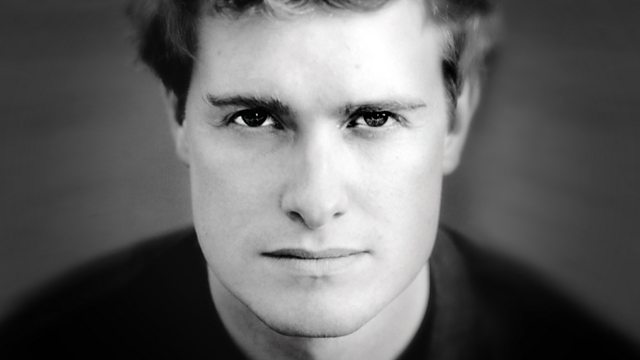 JA Hobson, Lenin and Anti-Imperialism
Historian Tristram Hunt traces how an anti-imperialist book by a liberal English journalist had a surprising impact on Lenin - in exile, and even after he seized power in Moscow.
Historian Tristram Hunt explores the surprising tale of a largely forgotten English journalist and economist, John Atkinson Hobson, and the book he wrote which inspired Lenin.
Hobson was a bourgeois liberal - the sort of writer one might think a communist hardliner like Lenin would despise. But as Tristram discovers, Hobson's attack on the economics of the British Empire caught the exiled Lenin's attention in the first years of the 20th century - and formed a major part of his own attack on Imperialism on the eve of his seizure of power in the Russian Revolution.
Tristram discovers how a visit to South Africa in the descent into the Boer War spurred Hobson into a blistering attack on what he saw as the true motive for Imperial conquest. This was neither glory, nor territorial greed, nor the quest for raw material but a search for new investment opportunities away from an ossified, over-saving British economy. This argument was marred by a strain of anti-Semitism against Jewish city financiers on Hobson's part - despite the fact that his chief target was Cecil Rhodes.
Tristram goes on to explore how a shivering, impoverished Lenin arrived in London in 1902, the same year Hobson's controversial book is published. He takes a ride on an open-topped bus, just as Lenin did, to discover how this militant communist marvelled at the capitalist might of the Empire's capital city.
He traces how Lenin likely came across Hobson's book in London and took it to Switzerland to translate it - even as Hobson's countrymen were busy ignoring or opposing his case.
And he discovers how - with the advent of the First World War - Hobson's notion that imperial rivalry can lead to war seemed to some, Lenin included, like a prescient argument. Tristram hears how this worldview helped to shape Lenin's suspicious attitude to the Western powers once he was in power himself - and how it even helped to shape his domestic economic policy.
From there, Tristram traces how, through Lenin, this anti-imperialist critique found its way to the Indian nationalist leader, Jawaharlal Nehru.
In the 1930s, as many thought capitalism was entering its death-throes, and as communism and fascism seemed to some to offer a solution, the ideas of Hobson found their way back to Britain - via Lenin. The young communist John Strachey's left-wing ardour led him back to the ideas his elderly liberal fellow-countryman - even as he was doing his best to preach the last rites for liberal Britain.
With: Vladimir Buldakov, Professor Peter Cain, Dr Shruti Kapila, Professor Anthony Webster, Professor Christoper Read, Professor Noel Thompson
PRESENTER: Tristram Hunt MP
PRODUCER: Phil Tinline.
Last on
More episodes
Next
You are at the last episode
Credit
| Role | Contributor |
| --- | --- |
| Producer | Phil Tinline |
Broadcasts