Main content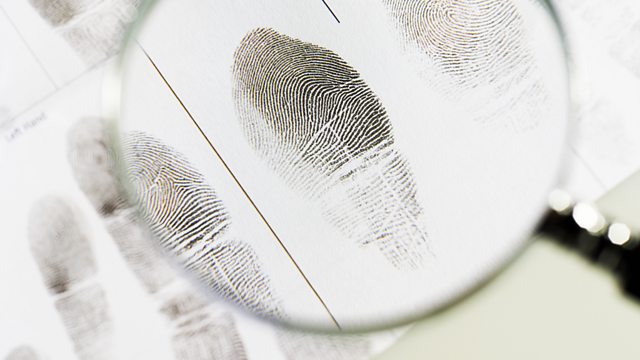 Fingerprints on Trial
High profile mistakes, a growing body of scientific research and a pending inquiry in Scotland: fingerprint evidence finds itself in the dock. Claudia Hammond investigates.
When the American lawyer, Brandon Mayfield, was thrown in jail after the Madrid train bombings, the FBI said they were "100% certain" that his fingerprint was at the scene. Fingerprint examiners, one after the other, agreed with the identification and maintained that the prints were Mr Mayfield's.
But when the Spanish police named the real culprit, the world's leading law enforcement agency had to own up to a terrible mistake. The fingerprint experts had got it 100 per cent wrong.
After a century in which it has been accepted as the Gold Standard for forensic evidence, Claudia Hammond investigates the growing body of research that challenges the infallibility of fingerprint evidence. She talks to Brandon Mayfield himself and to critics who claim the UK has been slow to accept the urgent need for change. She hears about the Shirley Mckie case in Scotland, where a young detective was wrongly accused of leaving her prints at a crime scene and looks ahead to the forthcoming Scottish Fingerprint Inquiry into the Mckie case, due to report in a matter of weeks, which many believe could do for UK fingerprinting what the Mayfield case did for the USA.
Producer: Fiona Hill.
Last on
Broadcast