Main content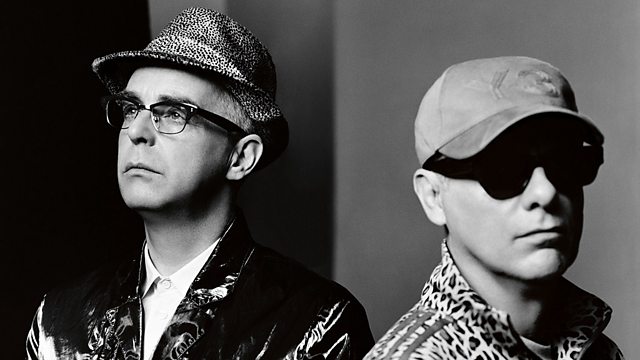 Ballet from the Pet Shop Boys, street photography discussed
With John Wilson, including Pet Shop Boys, Street Photography and the verdict on Battle: Los Angeles, the latest film to feature an alien invasion of Earth.
Ahead of its world premiere, Pet Shop Boys Neil Tennant and Chris Lowe explain why they have teamed up with choreographer Javier De Frutos to create a new ballet based on Hans Christian Andersen's The Most Incredible Thing.
The new alien invasion film Battle: Los Angeles pits a platoon of U.S marines, under the command of Aaron Eckhart, against an attack by unknown aliens. Roger Luckhurst gives his verdict.
Street photography, in which members of the public are candidly photographed going about their daily business, is the subject of two new exhibitions. London Street Photography charts the rise of the form from 1860 to the present day, while Format in Derby takes an international look at the role of the street photographer, which includes recent mobile phone footage from Egypt, Tunisa and Libya. Photographers Joel Meyerowitz and Polly Braden discuss their approach.
As Bolton Council announces that it plans to sell more than 30 art works from its collection, to fund a new storage facility, Maurice Davies from the Museums Association considers whether other cash-strapped councils might also decide to send some of their art to the auction house.
Producer India Rakusen.
Chapters
PET SHOP BOYS

Neil Tennant and Chris Lowe explain why they have created the score for a new ballet - The Most Incredible Thing.

Duration: 08:33

BATTLE: LOS ANGELES

Roger Luckhurst gives his verdict on the latest alien invasion film.

Duration: 04:38

BOLTON ART AUCTION

Will other cash-strapped councils also decide to send their art collections to the auction house?

Duration: 02:32

STREET PHOTOGRAPHY

A Feature on Street photography with photographers Joel Meyerowitz and Polly Braden discussing their approach.

Duration: 11:49