Main content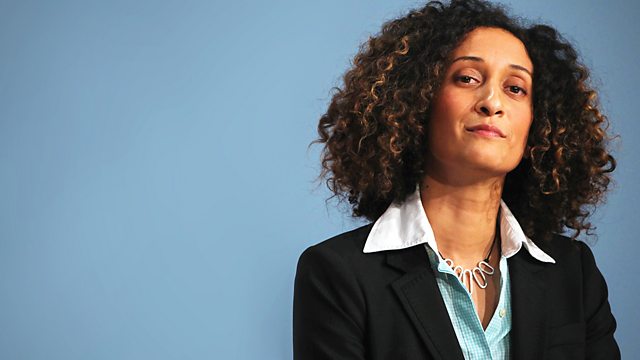 4 Extra Debut. A third of teachers leave within their first term on the job. This one would not quit for all the world. Read by Adjoa Andoh.
Written by Katharine Birbalsingh.
A third of teachers leave within their first term on the job. This one wouldn't quit for all the world.
Meet Furious - sixteen, handsome and completely out of control. Nothing frightens him and no one can get through to him. Now meet Munchkin - a sweet kid with glasses who's an easy target and needs protecting. Then there's Seething and Deranged, two girls who are brimming with bad attitude; Fifty and Cent, who act like gangsters but are afraid of getting beaten up; and Stoic, a brilliant young mind struggling to survive.
In the midst of them all, there is a bodyguard and bouncer, a counsellor and confidante, a young woman whose job it is to motivate and inspire them and somehow keep them out of trouble: their teacher. None will make it through the year unscathed. Some may not even make it at all.
Spanning a year of shocking truths and hard-won victories, of fights and phone-thefts, teenage pregnancies and the dreaded OFSTED report, this is the remarkable diary of an inner-city school teacher. Revealing the extraordinary chaos, mismanagement and wrong-thinking that plague our education system, it is a funny, surprising and sometimes heartbreaking journey from the frontlines of the classroom to the heart of modern Britain.
Katharine Birbalsingh has been teaching in the state school system in London for over a decade. Her dream is for all schools to become interesting and exciting places of learning, where children feel safe, happy and free to aim to be the best that they can be.
Read by Adjoa Andoh
Produced by Clive Brill
A Pacificus Production for BBC Radio 4.
More episodes
Previous
You are at the first episode