Main content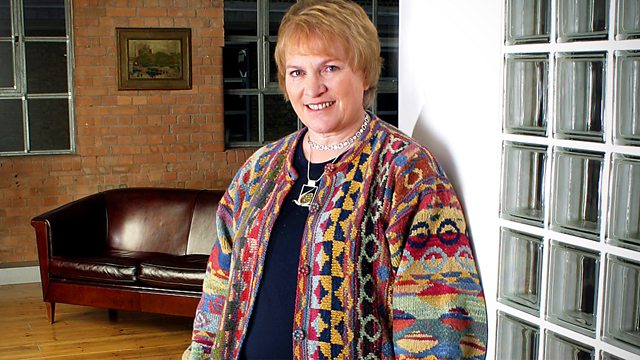 02/03/2011
Lively and diverse conversation with Libby Purves and guests Mary Wilson, Larry Lamb, Siza Mtimbiri and Arthur Jeffes.
This week Libby Purves is joined by Mary Wilson, Larry Lamb, Siza Mtimbiri and Arthur Jeffes.
Mary Wilson is the singer and a founding member of sixties group The Supremes. On the legendary Motown record label, they were able to cross racial boundaries to become one of the most successful musical acts of all time - the only group to have five consecutive number one hits. She's now an author, motivational speaker, and an international spokeswoman for the 'Humpty Dumpty Institute', a humanitarian organisation in which she speaks against landmines. She is currently touring the UK.
Actor Larry Lamb is probably best known for his roles in two of the UK's best-loved television series as the villain Archie Mitchell in 'Eastenders' and as loveable dad Mick in 'Gavin and Stacey'. In his memoir, 'Mummy's Boy' he looks back at his own difficult relationship with his father, and how that in turn shaped his own close relationship with his son, George. 'Mummy's Boy' is published by Hodder.
Siza Mtimbiri was brought up in one of the poorest parts of Zimbabwe, one of seven siblings. His family was devastated by HIV/AIDS. Today he is a PhD student at Cambridge University and a Gates Scholar. He has founded a charity called 'Hope Academy and Medical Center' that will bring education and health care to communities in rural Zimbabwe.
Arthur Jeffes' father Simon founded the Penguin Cafe Orchestra in the seventies but died in 1997 of a brain tumour. At that point the group stopped playing completely but after a series of reunion concerts at the Union Chapel in 2007, to mark ten years since his death, Arthur decided to get a group of musicians together to play the music of the Penguin Cafe Orchestra, plus his own, new compositions. This month they release their first album, 'A Matter of Life' and in March the label re-released two Penguin Cafe Orchestra albums - 'Union Cafe' and 'Concert Program'.
Last on
Broadcasts