Main content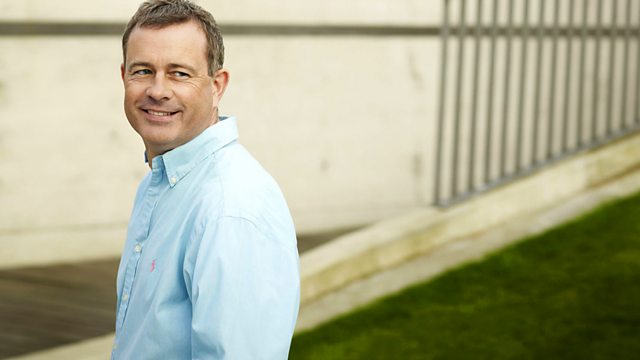 Thursday - James Jolly
With James Jolly. Dvorak: Slavonic Dance in B flat. Ireland: A Downland Suite. Piazzolla: Decarissimo. Trad, arr Britten: How sweet the answer. Beethoven: Piano Sonata in C minor.
with James Jolly. This week - music inspired by Ireland, Irish musicians and recordings by Gidon Kremer. Today's highlights include Irish folksongs sung by Peter Pears, Mozart with a Scottish flourish from Gidon Kremer, an Irish symphonic poem from Arnold Bax and our Beethoven Piano Sonata cycle continues with the Sonata in C minor, Op.111 performed by Maurizio Pollini.
10.00
Dvorak
Slavonic Dance, Op.72 No.1 in B flat
Czech Philharmonic Orchestra
Karel Sejna (conductor)
SUPRAPHON SU 1916-2
10.04
Ireland
A Downland Suite
City of London Sinfonia
Richard Hickox (conductor)
CHANDOS CHAN9376
10.23
Piazzolla arr. Astor Quartet
Decarissimo
Gidon Kremer (violin)
Per Arne Glorvigen (bandoneon)
Vadim Sakharov (piano)
Alois Posch (double bass)
NONESUCH 7559 79462-2
10.28
Trad. arr. Britten
How sweet the answer
The Minstrel Boy
Peter Pears (tenor)
Benjamin Britten (piano)
DECCA 476 1973
10.32
Beethoven
Piano Sonata in C minor, Op.111
Maurizio Pollini (piano)
DG 449 740-2
10.59
Bor
McMozart's Eine Kleine Bricht Moonlicht Nicht Musik
Kremerata Baltica
Gidon Kremer (conductor)
NONESUCH 7559-79657-2
11.03
Bax
Cathaleen-ni-Hoolihan
BBC Philharmonic
Martyn Brabbins (conductor)
CHANDOS CHAN9879
11.28
Dvorak
String Quartet in E flat major, Op.51
The Vanbrugh Quartet
COLLINS 13812.