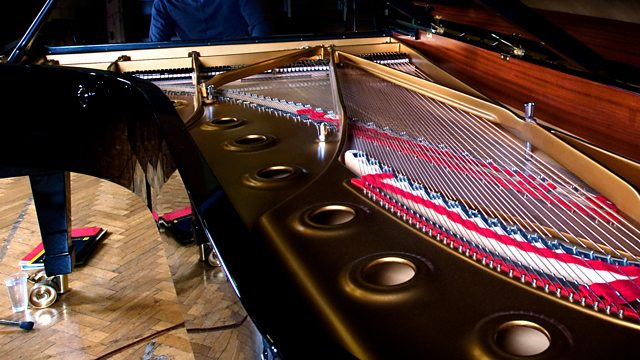 Catherine Mackintosh, Bojan Cicic
The theme of this week's Lunchtime Concerts is "New Tunes on Old Fiddles". Recorded in the Clothworkers' Centenary Concert Hall at the University of Leeds, the four concerts focus on so-called "ancient" instruments, both in their familiar repertoire and out of their comfort zone. Each concert includes the world premiere of a new work by a young composer. Today's recital features viola d'amore players Catherine Mackintosh and Bojan Cicic, with Susanne Heinrich (viola da gamba) and Christopher Bucknall (harpsichord) providing the continuo. The programme includes music by Attilio Ariosti, Friedrich Rust, Heinrich Biber, and the world premiere of the intriguingly entitled new work by the young Manchester-based composer Duncan Ward: "Who is Mr Grobe?".
ARIOSTI - Lesson in E minor (No.5) for viola d'amore & continuo
RUST - Sonata for viola d'amore & continuo
GROBE - Partita in D for viola d'amore & continuo
DUNCAN WARD - Who is Mr Grobe?
BIBER - Partita in C minor for 2 violas d'amore & continuo.
Last on